Asda hopes to put a smile on the faces of British families with its Christmas campaign by telling the story of nine familiar festive scenes.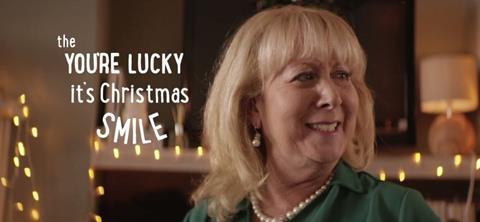 Former Asda employee and X Factor runner up Jahméne Douglas has recorded the soundtrack for the campaign, a cover of Louis Armstrong's jazz classic 'When you're smiling'.
Asda's campaign premiers during tonight's episode of Emmerdale with a 60-second brand ad that seeks to set the scene to its marketing campaign with a spot called 'The story of Christmas smiles'.
The supermarket will run a series of TV ads for the campaign based around the theme 'Smile, it's an Asda Christmas'.
Asda chief customer officer Steve Smith said: "It captures those personal touches and thoughtful gestures that put a smile on people's faces at Christmas.
"This year has been challenging for all supermarkets but Christmas is a time to concentrate on celebrating and having fun with friends and family and laughing."
Asda's upbeat campaign follows Marks & Spencer predicting consumers will exchange a diet of bad news for one of seasonal treats this Christmas.
Shoppers are eager to turn off grim global headlines about atrocities in the Middle East and the outbreak of Ebola and instead indulge their families and themselves, according to M&S.
Scenes in the Asda campaign include family and friends putting up a Christmas tree, Christmas eve stockings and the Christmas day lunch.
The campaign highlights Asda's hero Christmas products including venison Wellington, George Christmas jumpers, and the Samsung Galaxy Tab 4.