Grocery discounter Aldi has unveiled its new Christmas TV ad, which is designed to reflect its growing popularity among consumers.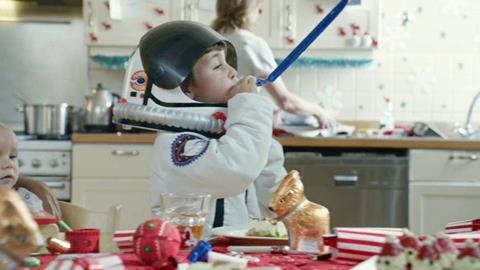 Aldi said its 'Everyone's coming to us this Christmas' tagline underlines its "increasing popularity with consumers and extensive product offering".
The 60-second ad features scenes of several interlinked families enjoying Aldi food and drink on Christmas day, and will debut on Thursday during Emmerdale.
It stars Jools Holland, who also created the soundtrack, and there is a cameo from Jean Jones, a pensioner from Darlington who has starred in several Aldi ads.
Aldi joint managing director of corporate buying Giles Hurley said: "Aldi has captured the imagination of the nation this year and our ad campaign is no different.
"We know Christmas is an important time for our customers and we believe everyone should enjoy the best without having to pay a hefty price tag, which is why we've launched a Christmas range with widespread appeal.
"Aldi is becoming a cornerstone of the grocery shop. We're looking to reflect this in the Christmas campaign, while highlighting the superb quality of the products Aldi offers as well as the unbeatable value. The commercial also demonstrates to consumers it is possible to do your entire food shop for Christmas at Aldi."