As Carphone Warehouse issues first-quarter results, Amy Shields charts the remarkable growth of the business Dunstone created 20 years ago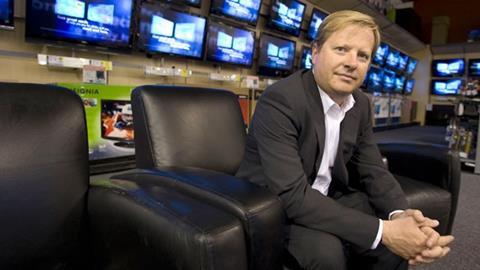 Charles Dunstone does not class himself as a retailer, or as an entrepreneur. The self-effacing and likeable founder of Carphone Warehouse has described himself as simply "lucky" to be in the right place at the right time when, in 1989, he came up with the idea of the third-party mobile phone retailer.
However, luck alone did not turn that fledgling retailer, started with £6,000 of savings, into a £4.45bn turnover business, operating more than 2,400 stores in nine European countries.
Dunstone's style is pragmatic and honest. He has adapted to life under the City microscope after the business floated in 2000. He handles shareholders and the City with a calm authority, with no sign of the arrogance that can land some founders in hot water.
But water is where Dunstone prefers to be when he is not up to his elbows in the job. His analysis of his passion for sailing could be applied to his approach to retailing. Sailing is "an enormous act of teamwork", he once said. "You have to go as fast as you can, but also be sensitive to how the conditions and your environment will vary and tactically understand and spar with your opponent."
And Dunstone's opponents are keeping a keen eye on his next moves. Last year, Carphone Warehouse sold half its retail arm to US electricals giant Best Buy for £1.1bn. It will launch big-box Best Buy electricals stores in the UK in spring next year. The move has sent shockwaves through the sector.
Best Buy International chief executive Bob Willett speaks with affection for Dunstone and does not play down his entrepreneurial nous in setting up the business. In describing the joint venture, Willett says the Best Buy team was "genuinely excited" to be working with the "inspirational" Dunstone. But it hasn't all been plain sailing.
In 2006 the telecoms arm of the business, Talk Talk, offered a radical new deal for customers: line rental and a call plan for less than £20 and free broadband. The company was besieged with interest and Carphone Warehouse could not deliver quickly enough.
It was a chastening experience for Dunstone. On the BBC's Money Programme he said: "I've personally stood up and put my name to it, so people know who to blame. And I think it's fair to say at this stage: 'Is this the greatest thing Carphone Warehouse have ever done, or is this Charles Dunstone's Iraq War?'"
In moments of strife, Dunstone is frank and cool under pressure. Old school friend and deputy chairman David Ross – who joined him two years after the business began – was forced to step down after it was revealed that he had pledged company's shares as security for personal loans. Dunstone responded with sadness for his friend and pragmatism for shareholders.
Beneath Dunstone's self-deprecating exterior is a witty and animated man. In the same tumultuous week that Ross stood down, he announced his engagement to the much-liked financial PR Celia Gordon-Shute.
And so begins yet another chapter for Dunstone. He has made Carphone immensely successful, but there is still more to come. Last week, Carphone finalised the £236m deal to buy Tiscali and next year it will demerge, again igniting speculation that Dunstone will sell off the retail arm altogether.
However, it's hard to imagine the man once described as wed to the business ever cutting his ties. Last October he told Retail Week: "I don't know if it'll be called Carphone Warehouse in 10 years, but I'll still be involved in some way."
Key Carphone warehouse dates
1989 Dunstone sets up Carphone Warehouse
1996 The first Phone House overseas stores open, in Paris and Dublin
1999 Buys the UK business of Tandy, with 268 stores
2000 Floats on the London Stock Exchange with a market capitalisation of £1.7bn
2002 Buys Opal Telecommunications, enabling it to move into the fixed-line market
2006 Talk Talk launches free broadband service
2008 £1.1bn investment from Best Buy, ahead of splitting of retail and fixed-line business and opening of Best Buy stores in UK