Chancellor George Osborne has confirmed that there will be a review into the structure of business rates and has extended the 2% cap.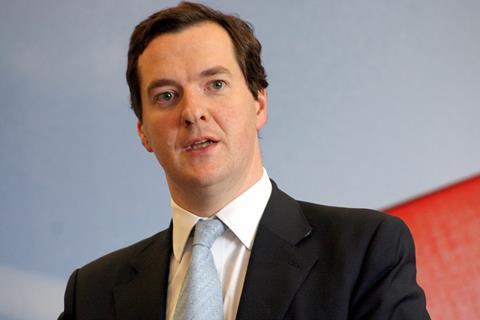 The Chancellor revealed the plans in his Autumn Statement today. The government will have completed the review by the time the Budget is revealed in April 2016.
The Government will also publish interim findings from the review of business rates administration in December 2015, and will set out how it plans to respond to business' demands for clearer billing, better information sharing and a more efficient system of appealing.
The BRC and retailers have long called for a review of business rates, suggesting the system is unfair and out of date.
Today's business rates are currently based on 2008 valuations, before the financial crisis had fully hit and when the cost of renting a shop or an office was often higher than now. Since then, rents in poorer parts of the country have fallen dramatically.
Many retailers have said rising business rates had prevented them from opening stores and creating new jobs.
Speaking in the House of Commons today, the Chancellor also said there would be a 25% tax on profits made by multinationals who "artificially shift profits out of the UK". He said this measure would raise £1bn over five years.
Small business rates relief will also be extended for another year. The Chancellor said that retail business rate discount for next year will rise by 50% up to £1,500.
The Government this year capped rates at 2%, and the Chancellor said today that cap will be extended. The 2% rates rise in April was less than the 3.2% rise that was originally expected.
The increase in business rates is calculated using the previous September's Retail Prices Index (RPI) rate of inflation.
Chancellor George Osborne confirms business rates cap in Autumn Statement
1

2

3

Currently reading

Chancellor confirms business rates review as 2% cap extended

4

5

6