Carphone Warehouse will launch a budget mobile network next month that promises to offer customers the "best value 4G" in the UK.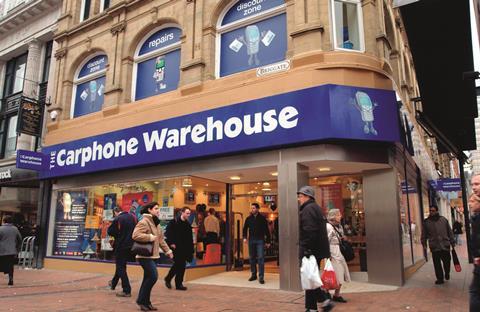 The retailer has partnered with telecoms operator Three to provide customers with its own-brand mobile network, which will be called iD.
Carphone Warehouse is following in the footsteps of retailers including Tesco and the now-defunct Phones 4u, which rolled out the Tesco Mobile and Life Mobile networks respectively.
Carphone Warehouse UK chief executive Graham Stapleton said the retailer is launching the network after identifying "common challenges" within the industry.
He said: "People want greater flexibility from their plans and are fed up with the 'one size fits all' approach.
"We are also a generation obsessed with the mobile internet and accessing data and services on the move – things people are either paying too much for or just aren't getting. Addressing these challenges forms the basis of the first wave of plans from iD."
The network will attempt to solve three areas of frustration experienced by customers.
Carphone Warehouse hopes to prevent "bill shock" by offering customers the security of a standardised bill each month, which will be delivered through capped plans.
Another problematic area the new network will tackle is the uncertainty customers have when using their phones abroad. Carphone Warehouse claims its roaming plans cover "more European countries than anyone else".
Finally, iD addresses concerns about lengths of contract. Customers will be able to sign up to contracts of less than 12 months, or can commit to a 12-month contract if they want a cheaper deal.
Carphone Warehouse said its first "mega offer" on the iD network will be the Samsung A3 smartphone, which will be available for a limited time on a 12-month 4G plan with 300 minutes, 5,000 texts and 1 GB data for £19.50 a month.
Stapleton added: "This is just the beginning. We want this network to be focused on the individual and we will continue to listen to customers over the coming months, asking them to help develop and evolve iD."
The network will be available in all Carphone Warehouse, Currys and PC World stores, alongside online channels.