More than 100,000 people across the UK have called on supermarkets to give their food waste to charity after similar laws were passed in France.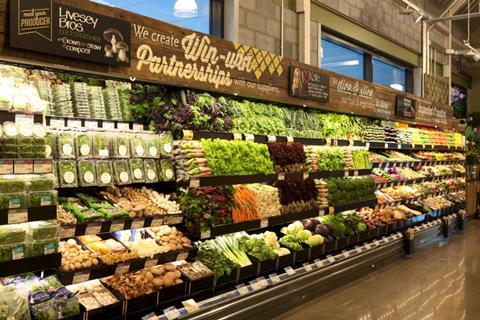 100,000 people sign petition to bring in laws forcing food donations
EU throws away 89m tonnes of food every year – and UK is one of the main offenders
France has introduced legislation forcing supermarkets to donate unsold food
The campaigners have signed a petition urging Prime Minister David Cameron to copy the legislation introduced in France, where supermarkets are being banned from destroying leftover food.
The EU throws away an estimated 89m tonnes of food every year, with the UK one of the main offenders. That figure is expected to rise to 126m tonnes by 2020 if no action is taken.
In 2013, Tesco, Sainsbury's, Asda, Morrisons, Co-operative Food, Marks & Spencer and Waitrose were responsible for the disposal of 200,000 tonnes of food. But that equated to just 1.3% of all food waste in the UK that year.
Campaigners want that to become a thing of the past, with unsold food given to charity or put to other uses such as animal feed. And having passed the 100,000 signatures mark at the weekend, campaigners have done enough to trigger a debate on the issue in Parliament.
The petition, which was founded by Lizzie Swarf, states: "Under the next five years of Conservative government, people will be encouraged to live an ever-more healthy lifestyle to reduce pressure on the NHS.
"What better way to do this than to ensure the most needy have access to fresh fruit and vegetables and other basic essentials they currently can only class as a luxury?"
The petition had a surge in signatories last week after French politicians passed strict new laws on food waste. Supermarket giants such as Carrefour will sign contracts with charities by next July, or face penalties of up to £53,000.