The brand new ITV costume drama Mr Selfridge debuted last week on Sunday with sky-high viewing figures and has been hailed by TV critics as the new Downtown Abbey.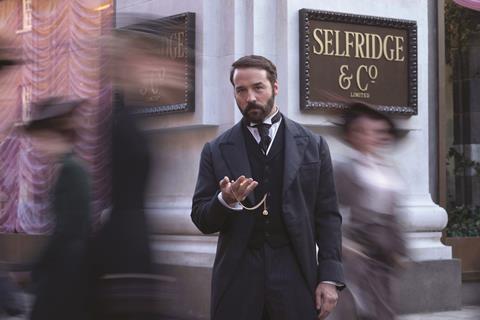 With so much attention being paid to the department store group by TV viewers, Selfridges has capitalised on the moment by creating a quirky but fun Twitter campaign to accompany the show when it airs.
Mr Selfridge is a period drama set in the capital in 1908 about the store's flamboyant American founder and the trials and tribulations he faced opening the store in London. It fits perfectly with the retailer's heritage and brand.
Embracing the TV show fully, Selfridges tweeted facts and archive images relevant to events depicted in the drama during the first episode, such as '150,000 people visited @Selfridges by 6.30pm on the first day of trade in 1909', accompanied with an archive image of the store front. The feed, which Selfridges will maintain throughout the series, naturally engages viewers and potential shoppers whose interest in the store is sparked through the drama.
Selfridges has also created a Twitter profile called @MrSelfridge, complete with an image of the store founder.
Taking on the persona of the man himself, the account tweets facts and figures and responds to followers with knowingly old-fashioned quips.
Digital marketing agency Red Ant chief executive Dan Mortimer praises the campaign's ability to "extend the brand personality from the store to the TV screen and onto social channels". He says: "@MrSelfridge works because it has an engaging, vivid tone of voice and focuses on conversation with followers."