Marks & Spencer has long been known for its celebrity adverts, from the successful Twiggy campaigns to last year's less appealing X Factor Christmas ad.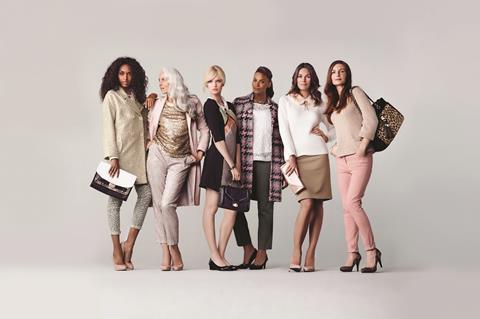 So when it broke with the norm last week, launching an ad featuring 'ordinary' models instead of celebrities, it prompted interest.
The clothes have been given the starring role, as opposed to long-standing faces of the brand such as Dannii Minogue or Myleene Klass.
By ad agency Rainey Kelly Campbell Roalfe Y&R, the simple yet peppy womenswear ad shows the models walking catwalk-style towards the camera before it cuts to them dancing in a studio to Edwyn Collins's A Girl Like You.
A sparse background fading from a dark blue to grey, as well as no distracting famous faces, places the focus on the M&S autumn range.
Plus, in keeping with the 'For every woman you are' strapline, the ad doesn't feature the standard stick-thin, young models. Instead, they range from a size 16 woman to an older lady with long white hair.
The models are easy to identify with, and help M&S tap into its core customer base, while the diversity enables the ad to appeal to a wide target market.
Russell Clayton, strategy director of creative agency Rosie Lee, believes the ad was motivated by customer demand, and in a world of "consumer ownership" of brands, that is no bad thing.
But Clayton warns that there are risks in changing strategy.
"The biggest challenge M&S faces in switching away from celebrities to unknown models is ensuring that they do not lose the personal and emotional connection," he says.
M&S will hope the change in tack will help breathe life into its flagging womenswear business in time for the Christmas rush.
M&S's autumn clothes – rather than celebrities – are the stars of its latest ad.