Aldi's Christmas TV ad ignores its direct competitors in the hard discount sector and makes a comparison between its goods and those of more upmarket retailers, in an attempt to show off the quality of its festive offer.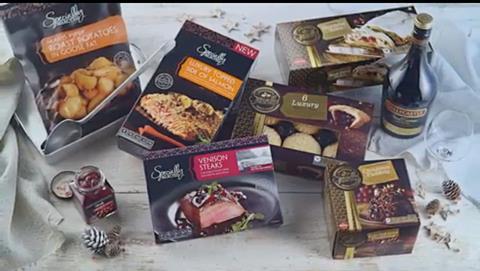 To reassure shoppers its products are top-notch, the advert implies, for instance, that Aldi's mince pies are as good as those sold by Fortnum & Mason.
As the advert pans to show a selection of festive products, the voice-over says, for example: "This Irish cream is not from Harvey Nichols." The ad ends with the festive strapline, 'It's beginning to look a lot like Aldi'.
Another advert from the campaign, created by McCann Erickson,name checks Harrods and Waitrose to promote the quality of its four-bird roast and, not forgetting Aldi's appeal, each execution features prices next to the food.
The tongue-in-cheek comparison with Fortnum & Mason et al will appeal to shoppers who find more upmarket retailers posh or pretentious, while the ad looks to turn on its head the assumption that good quality always comes at a high price. Yet even while poking fun, Aldi acknowledges that Waitrose and the like have an association of quality it hopes will rub off on the discount retailer.
By positioning its products closer to premium retailers – even if shoppers don't truly believe the quality is like for like – and retaining its low-price credentials, Aldi may just persuade shoppers on a budget that its festive food and drink is closer in quality to Fortnum & Mason than discount rivals.