Chancellor George Osborne has confirmed plans to relax Sunday trading laws, which will allow large shops in England and Wales to stay open longer.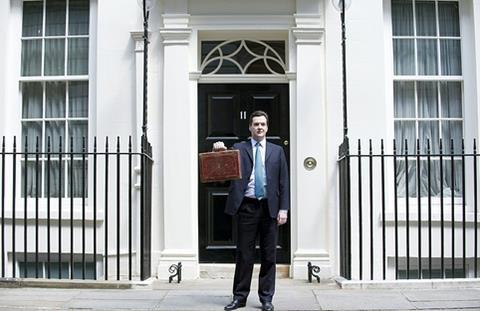 Osborne has handed local councils and elected mayors responsibility for Sunday trading hours in their areas as part of the first Conservative Budget in 19 years.
Currently shops over 3,015 sq ft are banned from trading for longer than six hours on a Sunday. The rule, which forms part of the 1994 Sunday Trading Act, was relaxed briefly during the 2012 London Olympic Games.
The Chancellor, who also revealed plans to cut corporation tax to 19% in 2017 and 18% in 2020, said: "To give more power to counties and to our new mayors, we are going to give them the power to set the Sunday trading hours in their areas."
The move comes after research from the New West End Company, which represents around 600 businesses in London, claimed that two extra hours of Sunday trading in the capital could create 3,000 new jobs and drive an extra £200m a year in sales.
New West End Company chief executive Richard Dickinson said: "Retailers in the West End and Knightsbridge welcome the Government's commitment to review Sunday trading and the opportunity for some greater flexibility on trading hours.
"Retail is an economic driver for central London with over £10bn spent in the two international retail areas each year and we must be able to compete globally and reflect changing shopper trends, particular by giving international tourists the opportunity to shop when they want.
"An extra two hours trading on Sunday would boost central London businesses by £260m each year and provide over 2,000 additional full-time jobs."
Hammerson chief executive David Atkins said: "We welcome the Chancellor's announcement today setting out plans to extend Sunday trading hours, which will boost the economy and create thousands of new jobs.
"With nearly 2,000 stores across Hammerson's regional portfolio of UK shopping centres and retail parks, we believe that the relaxation of opening hours will offer retailers more flexibility and give consumers greater power to choose where and when they shop.
"The reforms will also bring Britain into line with other international retail markets and address the imbalance between physical and online retailing."
But the Association of Convenience Stores slammed the move, claiming that some small shops could suffer.
ACS chief executive James Lowman said: "We are extremely disappointed that this Government has failed to keep its promise to thousands of independent retailers on Sunday trading.
"Current Sunday trading rules are a popular measure with the general public, with fewer than one in ten people wanting to see the rules abandoned. The plans outlined today will serve only to displace trade from small stores into larger stores, and could make many small stores operating on the edge of profitability unviable.
"ACS will fight this unnecessary, complicated and harmful plan and will campaign throughout the year to ensure that our existing Sunday trading rules are retained."