If anyone could smarten up Moss Bros, it's Brian Brick. Ahead of next week's update George MacDonald reports on how he is tailoring the retailer for success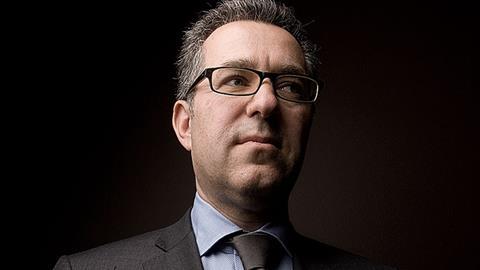 Career history
2009 Becomes chief executive of Moss Bros
2008 Becomes non-executive director of Moss Bros
2005 Suits You, since built into Speciality Retail Group, sold for £30m
1985 Brian and Alex Brick take over their father's business and rename it Suits You
When Brian Brick became chief executive of Moss Bros in 2009, one of the most venerable names in menswear retail looked increasingly ill-suited to modern tastes.
But Brick quickly set about cutting the business' cloth to a new pattern and the re-tailoring has resulted in financials that are starting to reflect the favourite fashion of directors and investors alike – the trend is up.
Although the retailer made a loss last year, it was down on the year before. The retailer posts interims this Tuesday, when more advances are hoped for.
If Brick, who originally joined Moss Bros as a non-executive director in 2008, couldn't patch up Moss Bros perhaps nobody could, because menswear runs though him like a thread.
As a lad he helped out in his father's shop in Wood Green, north London, before he and his brother Alex – now chief executive of restructuring specialist Gordon Brothers' European arm – built up the business. They turned it into Suits You and subsequently accessorised it with acquisitions such as Racing Green to create Speciality Retail Group, which they eventually sold in 2005 for £30m.
"He comes across as menswear through and through," says Verdict analyst Maureen Hinton. "He might look like any executive, but when you talk to him he really understands the whole business."
Aside from his product knowledge, Brick has an astute understanding of what else makes people buy, says Hinton. "He realised that the shops are the face of Moss Bros and where customers interact," she points out. "He's focused on the shops and customer service,
getting good managers in and enthusing the team."
The latest in-store initiative was the opening in May of a new-model store, launched in the suit-wearers' natural habitat of Canary Wharf in London's financial district.
The store combined for the first time the three key components of the Moss Bros offer: hire, retail and bespoke. The last is an increasingly important part of the business and in tune with the moment, as suits once again become a core part of the male wardrobe – partly out of choice and partly necessity.
Hinton says: "The bespoke side is really attractive. It's not just for occasions, it's of the moment. Men want to look smart because when you might lose your job you don't want to look like a scruffball."
Brick has changed the Moss Bros business in other ways. He disposed of the Hugo Boss franchise operation for a likely total of £17.4m, he has cut costs and the business is debt-free. And the changes are bearing fruit – sales are on the up. When Moss Bros last updated in May, like for likes were ahead 8.2%, despite tough comparatives.
Occasional worries that the suit has had its day surface every so often, but it is still very much present and shows few signs of unravelling. Hinton says: "The suit's not dead. It changes in style, but it's a very acceptable uniform for men and will continue to be."
When Brick came into Moss Bros, the retailer certainly needed some stitching up. Some might have taken a field-surgeon's approach, but Brick has done it so far with a tailor's skill.
Moss Bros's results will be reported on Tuesday morning. Sign up for our daily newsletters to make sure you don't miss our story.