Brexit is fast approaching and with no deal hammered out or guidance on what comes next, we look into what risks retailers must address now.
Border delays
There has been no lack of fear-mongering predictions about the scale of potential delays at the border in the post-Brexit world.
Next says the "indirect risk of interruption to the smooth operation of our ports represents the biggest risk to our business from Brexit".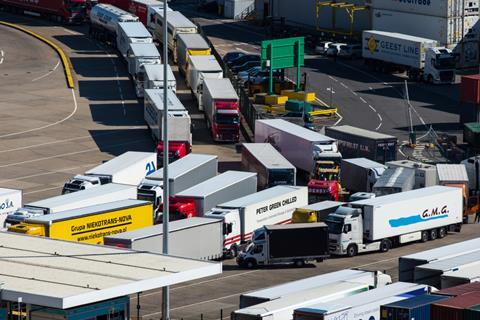 KPMG's head of retail Paul Martin predicts tailbacks all the way to the Dartford Crossing due to the extra processing time of shipments at Dover.
He says: "We saw back in 2001 during the oil crisis when Sainsbury's had to write to the Government to say, 'if we don't reduce these blockades, the country will run out of food within five days'. That was a much, much smaller dimension of what we're speaking about now."
Kate Westbrook, corporate and Brexit expert at law firm Thrings, says retailers need to factor extra time into their supply chain.
"The way we do customs is a 17th century process. We don't collect VAT by someone standing next to the till and taking 20p for every pound from you. We rely on businesses to remit on the basis of self assessment."
We trust businesses to collect £125bn of VAT, we not trust the same businesses to collect £3.5bn of duty and take that work out of the port.
Retail Economics special adviser on Brexit and trade Ray Symons says one way of alleviating the constraints of moving good across the border will be for retailers to gain an Authorised Economic Operator (AEO) certificate.
"In general terms, AEO status gives companies that are very experienced traders, who are known to HMRC, access to streamlined procedures at the port and allows them to pay quarterly rather than coughing up transaction by transaction," he says.
Westbrook says an AEO certificate should be a priority for all retailers because "anything that helps streamline the process is going to be of value, whether that's time or money".
It is a tactic that Co-op chief executive Steve Murrells is pursuing. "We think that will give us a little more comfort were issues to arise at border control," he says.
Martin says retailers should explore using alternative ports to Dover.
"They should think about making arrangements with alternative ports so Humberside – Hull, Scunthorpe – all along the east coast," he says.
"A lot of retailers have started redirecting their supply chain and are looking at secondary ports and how you can change the flow of goods."
However, Thrings commercial and industry property expert Fionnuala Nolan stresses that demand has dramatically increased in these areas, as well as at facilities near the Dover port.
There is limited space and huge demand for [warehouse] space in these port areas. Because of the competition, rents are rising, the cost of industrial land is reported to be rising as well."
Meanwhile, Next boss Lord Wolfson told The Andrew Marr Show yesterday that customs would not create more friction for retailers. he says: "Our goods from outside of the EU take no more than an hour to get through customs. We're set up for it. We have a bonded warehouse so we don't pay customs at the port, we pay them when it leaves the warehouse. That should be the case for everyone bringing stock into the UK."
However, Wolfson urged the government overhaul how it collects duties:"The way we do customs is a 17th century process. We don't collect VAT by someone standing next to the till and taking 20p for every pound from you. We rely on businesses to remit on the basis of self assessment."
"We trust businesses to collect £125bn of VAT, why not trust the same businesses to collect £3.5bn of duties and take that work out of the port."
Regardless of how retailers decide to act, Professor Alan Braithwaite, chairman of the Chartered Institute of Logistics and Transport's freight and logistics policy group, says implementing a decisive strategy is essential.
"The need is to plan, train, rehearse and then do it all again. Hope for the best but plan for the worst is the maxim. Until now, it seems that business has been hoping for the best but ignoring the planning," he adds.
Food security
Safeguarding the UK's food supply has been one of the biggest concerns voiced by the retail industry since the Brexit vote – and it is not hard to understand why.
Around 60% of the food consumed in Britain is sourced domestically. But of the 40% the country imports, around 70% comes from the EU.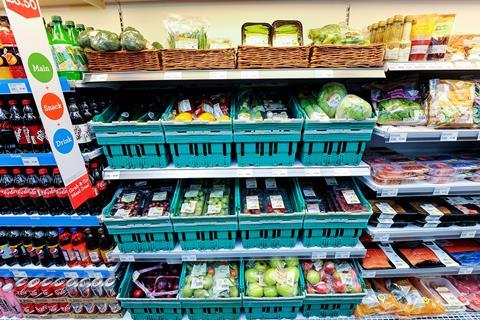 As the UK seemingly heads towards a no-deal Brexit amid an impasse with Brussels, the likelihood of rising food prices or empty supermarket shelves have both come firmly into focus.
There has been much talk of stockpiling products to ensure the latter does not happen, but grocers are reluctant to do so – particularly since much of the food imported to the UK, such as soft fruit, citrus fruit and beef, has a short shelf life.
As Morrisons boss David Potts said at the time of the supermarket chain's interim results: "We want to sell fresh food, not dated food."
The Bradford-based grocer has shielded itself from the potential impact of a hard-Brexit by ramping up its British credentials. It has recruited 200 new UK suppliers over the past two years and two-thirds of everything it sells is British.
Co-op Food boss Jo Whitfield says the convenience specialist has similar "natural protection" to any sourcing problems a hard Brexit would bring.
"[Brexit] wasn't the reason why we chose to invest in British – it was because we truly believed in supporting British communities. But as things have evolved since the Brexit vote, it has afforded some natural protection," Whitfield explains.
"We've been working with the suppliers we have to understand what they have in terms of facilities and abilities to supply us with products that are slightly more longer-life, and to help us understand how they are planning for disruption within their supply chain.
"We are looking at how our British commitments can enable us to cover customer needs in the short-to-medium term so that any potential friction can be managed."
Martin believes Morrisons, in particular, is well prepared to face into the challenges Brexit could present.
"Morrisons, which is vertically integrated, has a significant advantage and can push locally sourced – and because it has a much shorter supply chain, it will be able to run promotions around guaranteed availability and gain a competitive advantage."
Labour
Theresa May might have pledged to guarantee the rights of EU citizens living and working in the UK, but that does not solve the post-Brexit labour shortage.
Last year, the British Retail Consortium said 6% of the retail workforce was made up of EU workers – but with a large portion of these working in warehouses and distribution, there is a real risk for the industry.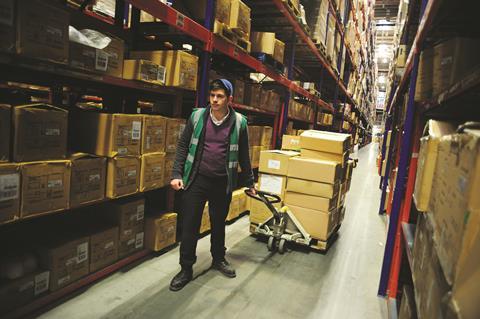 Boohoo chairman Peter Williams says almost a third of the workers at its Burnley distribution centre are from elsewhere in Europe. "If you couldn't get [staff from overseas] it would be a pretty serious issue," he says.
Retailers are already suffering from a skills shortage as many EU nationals have opted to move back as they do not feel welcome in the UK post-Brexit vote and sterling's depreciation means wages are not as attractive.
Last year, 22% of retailers reported staff returning to the continent over Brexit uncertainty, according to the BRC.
With UK unemployment at its lowest point since 1975, retailers will struggle to fill vacant roles.
In the first instance, retailers need to assess the risk. If they have not done so already, Retail Economics chief executive Richard Lim recommends retailers do a full audit to find out how many EU nationals they have working for them.
GlobalData UK retail research director Patrick O'Brien predicts wage inflation as retailers hike pay to recruit workers. Last week, Amazon raised its hourly rate for warehouse workers from £8 to £9.50.
Lim agrees and says wage inflation will become a "significant issue" for retailers. "In retail, 46% of operating cost is already labour. If shopfloor labour increases, if logistics, warehouse staff all get more expensive, it's a significant issue," he adds.
Retailers need to enhance their reputation as employers to attract staff in this tight labour market, says O'Brien. "Retailers would be well advised to look at their image as an employer. Is it considered a happy place to work?
"Treating workers as commodities may be tempting when driving down costs becomes critical, but that could rapidly become a false economy when there are fewer available workers to attract," he says.
Meanwhile, KPMG head of retail Paul Martin believes that automation could help to improve productivity and reduce the burden of a skills shortage.
Some retailers, including Shop Direct, have already invested in warehouse automation. The online retailer is closing its three Greater Manchester distribution centres and moving fulfilment to a new fully automated warehouse in the East Midlands. It will employ 500 permanent employees in the tech-laden warehouse, compared with 1,177 in its existing facilities.
Williams says Boohoo is looking at how automation could help its business.
Longer term, Martin urges the industry to work together to create an apprentice scheme that really works for retail.
"At the moment, everyone is trying to hire their own talent. In Germany and Scandinavia, there's a state-sponsored system.
"I don't think the UK Government is capable of that so it's probably down to industry to think about how we can collectively look at where our significant labour shortage will be and how we can create a fund that drives skill creation – from a digital perspective to the lower skill end. We need to think about how we would upskill some of these jobs to make them more appealing."
"The consequence of not doing it in a coordinated way will just make it an increasingly competitive labour market, which will push prices up."
Duty increases
Increased import and export costs are expected following the UK's divorce from Europe.
Braithwaite says there are opportunities to mitigate import and export costs, but warns that they require "intensive" work.
"The immediate cost mitigation option is to move goods directly to the UK from non-EU sources rather than transiting through the EU," he says.
Martin urges retailers to undertake a top-to-bottom review of their supply chain. He says: "You need to map out your current suppliers and flow of goods. If you're bringing in products from overseas, are they coming in from the most tariff-advantageous locations?"
Retailers should also look at their exports. "Where do you ship products to after they come to the UK? If you have a European operation, would it make more sense to ship directly?" Martin asks.
Retailers are also urged to explore alternative suppliers to avoid extra duties. "If you're selling Danish bacon, are there opportunities to sell similar products from Argentina or Australia?" he says.
Westbrook urges retailers to check their current supply contracts and look at who is responsible for paying import duties. Retailers should then look into how easy it is to get out of those contracts.
Westbrook says: "Can those contracts be terminated or renegotiated if that position is not favourable for the retailer? Are there any commercial levers that can be pulled to help with renegotiations? And are there any contracts that could be terminated by suppliers because of some material adverse. What you don't want is suppliers saying, 'sorry, we have a no-deal Brexit, we don't want to supply you any more'."
Administrative costs
Retailers will need to contend with a host of new administrative tasks in relation to the movement of goods.
Next estimates that "the increase in the volume of declarations will carry an administrative cost of around £100,000".
The retailer is investigating whether its IT system and existing team will "have the capacity to deal with any increase in workload" – an issue that all retailers will have to grapple with.
"It's going to take time and additional resource to get all the paperwork completed – it could be headcount costs, it could be new systems that need to be introduced to fill in the various documentation," says Westbrook.
Aside from additional staff costs, businesses may face additional charges in processing paperwork at customs post-Brexit.
Incorporating this cost into retail budgets and ensuring there is sufficient resource to take on new administrative duties post-Brexit will be essential.
Sterling depreciation
Retailers have been contending with the weakness of the pound since the UK voted to leave the EU but this may continue if the currency is further hit next year.
Hedging will continue to be essential. Lim says retailers typically hedge for 18 months to give them some kind of insurance against currency shocks. He says: "Ultimately, what happens to sterling is completely out of retailers' control, but they do need to have a thought through and strategic process in place for their hedging."
Williams says uncertainty around the stability of sterling will mean it could be "better to wait" before making significant investment or business decisions.
The depreciation of the pound may not be a new challenge for retail to contend with, but it will have an impact on the sector's ability to expand and innovate.