The Government has published the first technical notices for businesses on what will happen if no deal can be struck on Brexit with the EU.
The notices, which were caveated with a statement that no deal "remains unlikely given the mutual interests of the UK and the EU in securing a negotiated outcome", raise the spectre of burdensome costs, complexity and red tape for retailers and consumers on everything from card payments to trading arrangements.
The documents said a no-deal Brexit "would mean that the free circulation of goods between the UK and EU would cease".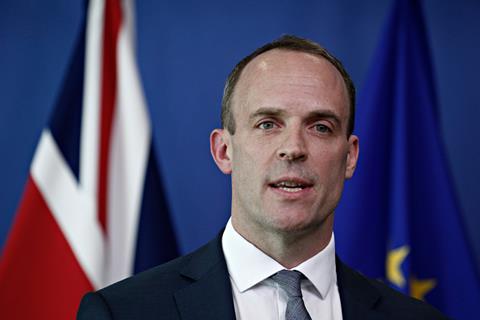 Lack of access to EU banking payment systems would mean "customers (including business using these providers to process euro payments) could face increased costs and slower processing times for euro transactions [and] the cost of card payments between the UK and EU will likely increase".
Businesses were advised they would need to fill out customs declarations for goods entering the UK from the EU. They should consider whether to "engage the services of a customs broker, freight forwarder or logistics provider to help, or alternatively secure the appropriate software and authorisations", the notices said.
VAT will be payable on parcels sent to the UK by overseas businesses and consumers will end up paying more as a result of associated handling costs. Businesses would have to register for VAT in each EU member state that they deal with, creating significant additional administration.
BRC chief executive Helen Dickinson said: "Businesses can only plan based on the facts and securing a deal with the EU is essential to provide certainty and to protect UK consumers. Our food supply chain in particular is fragile and based on 'just in time' principles, ensuring efficiency and economies of scale, bringing huge benefits to the British shopper.
"Any delays caused by increased red tape will have a serious impact on over one third of our food imports. The Government's technical notices demonstrate the facts of a no-deal Brexit – reduced availability and higher prices of food and medicine, increased delays and red tape at borders, and a VAT bombshell for consumers and businesses.
"EU and UK negotiating teams must deliver a withdrawal agreement in the coming weeks to avoid the severe consequences that would result from a cliff-edge scenario next March."
Brexit secretary Dominic Raab downplayed "wilder claims" about what a hard Brexit would mean.
He said: "Let me assure you that, contrary to one of the wilder claims, you will still be able to enjoy a BLT after Brexit and there are no plans to deploy the army to maintain food supplies."