Aldi has contacted suppliers about what contingency plans may be needed in the event of a 'no deal' Brexit.
The value grocer asked them about the implications of World Trade Organisation (WTO) tariffs and the numbers of staff from the EU that they employ, The Sunday Times reported.
The news came as fears rise about the possibility of a hard Brexit, and concern about potential shortages of food and other essentials as a result.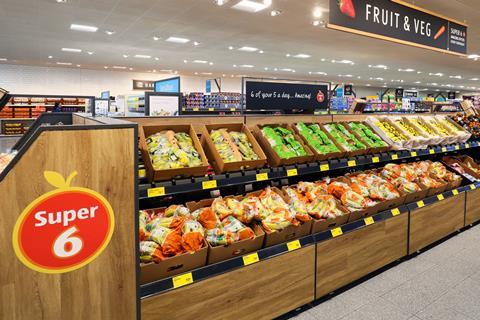 Aldi said it wanted to work with suppliers "to help understand the potential implications" and to "mitigate any negative impacts" of a no-deal scenario.
Over the past week there has been increasing talk that it might be necessary to stockpile food if a Brexit deal is not struck.
Last week, Brexit Secretary Dominic Raab said the Government had to "look at this issue in the round and make sure that there's adequate food supplies". However, he said the Government would not stockpile food and appeared to expect grocers to ensure adequate supply.
His comments prompted criticism from the retail and food supply industry.
BRC chief executive Helen Dickinson said: "It's just not a practical notion. There's no space to store food. Supply chains are extremely fragile."
One supermarket source told the Mail on Sunday: "The idea there are great warehouses just sitting around waiting to be filled is naïve. The scale we are talking about would require parts of the country to be turned into vast storage facilities. They need to go back and think again."