The British Retail Consortium has reiterated its call for rates reform as it sets out the need to tackle excessive fees charged on card payments.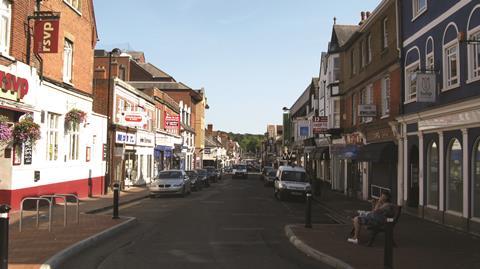 In a submission to HM Treasury ahead of the Autumn Statement on December 3, the British Retail Consortium (BRC) urges the Government to begin a process towards fundamental reform.
In its submission to the Treasury, the BRC calls for the Government to extend the one-year business rates cap, the small business rate relief, and the discounts of up to £1,000 on retail properties with £50,000 rateable values, as announced in the Autumn Statement last year.
The BRC said the Government should reform the current system by removing small businesses from the system and valuing properties more frequently.
It added that a reform would give businesses the confidence to maintain and grow investment.
In a letter to the chancellor, BRC director-general Helen Dickinson said: "We really do think that this is the time to make the big and controversial decision to fundamentally reform the system and make it fit for purpose for the 21st century.
"We do not have any expectation that this could be fulfilled in advance of the general election but an indication that it will be on the agenda for a future government will resonate very well across British business."
Card payment fees
The BRC submission also highlights the need to tackle the issue of excessive fees charged by banks to process card payments, known as interchange fees.
In April, the European Parliament voted to approve plans to introduce a maximum cap on the interchange fees for debit cards and credit cards.
The BRC called on the UK to impose the cap, adding that it was lagging behind other countries including France, Spain and the Netherlands in not taking action.
It said: "Failure to implement lower domestic fees is harming UK companies' ability to compete in Europe by imposing higher costs on UK retailers."