London Mayor Boris Johnson has singled out retail bosses in a fresh call for employers to pay their staff the living wage.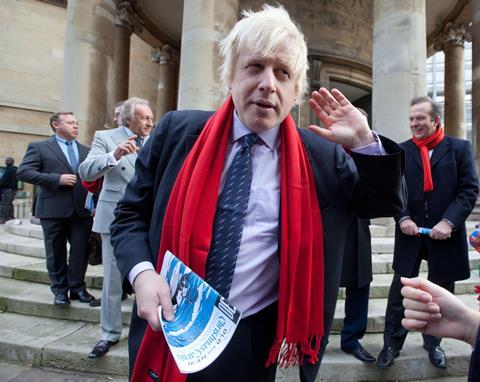 In his column for the Daily Telegraph today, Johnson said it is "staggering" that of the £76bn paid out in government in-work benefits, £11bn goes to those who work in retail.
"These are companies whose chief executives now earn vast multiples of the wages of the majority of their staff," wrote Johnson, who is also the newly-elected MP for Uxbridge and South Ruislip.
"That multiple – the ratio between the boardroom and the checkout till – has grown enormously over the past 20 years. If you ask these titans why they deserve so much more, they will always invoke 'market forces' – the need to pay executives very large sums to stop them being poached.
"Well, many observers would say that boardroom pay had less to do with market forces than with a racket by which a relatively small cadre of business people sit on each other's "remcoms" – remuneration committees – and engage in an orgy of mutual back-scratching."
Call for living wage
The issue of the living wage has come into sharp focus as lower-paid workers continue to deal with rising living costs and the impact of the Government's austerity measures.
At Tesco's AGM last month, shareholders urged its bosses to "lead the way" in introducing the living wage for its workers.
The so-called living wage, promoted by the Living Wage Foundation, is £7.85 an hour and £9.15 an hour in London, compared with the adult national minimum wage of £6.50.
In his column, Johnson also said he backed the controversial idea of cutting the top rate of tax to 40p.
He concluded: "But we need to make clear to the business leaders of this country that we can only cut tax for them at the top if they do the right thing: treat their workers properly and pay them a living wage."
In May, Ocado chairman and former M&S boss Lord Stuart Rose said it was "unfair" to say that company bosses were not aware of the issues facing employees on lower wages.