Sir Charles Dunstone dressed for the occasion at Currys PC World on Black Friday, while the sales phenomenon found a new fan in Arsene Wenger.
Dunstone dresses to impress in-store on Black Friday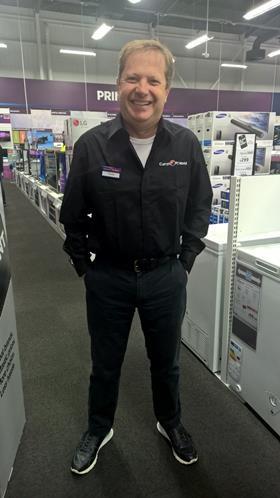 Retailers across the country have drafted in extra staff to cope with the spike in demand during the golden quarter, but one store took its call for Black Friday reinforcements to new heights.
Carphone Warehouse co-founder Sir Charles Dunstone returned to the shop floor at Dixons Carphone-owned Currys PC World to lend a hand to staff.
Dixons Carphone tweeted: "A handy new recruit in @curryspcworld Bury St Edmunds. Seems to know his stuff. #BlackFriday #SirCharles."
His choice of colour when it came to jeans and trainers meant he was certainly dressed for the occasion as the group's chief executive Seb James reported the "biggest day in our history."
Money for nothing for Cards Against Humanity founders
As retailers attempted to drive sales and footfall with cut-price deals on Black Friday, one company pocketed tens of thousands by selling absolutely nothing – at $5 a time.
The group behind the hit game Cards Against Humanity offered a mock Black Friday sale on its website, presumably as nothing more than a publicity stunt, but ended up raking in the revenues.
Despite making it crystal clear that visitors were "paying Cards Against Humanity $5 and receiving nothing in return", the group made $71,145 (£47,361.23) through the initiative, as 11,248 people gave $5, and 1,119 people paid more than that. Talk about money for nothing.
Wenger's search for a Black Friday bargain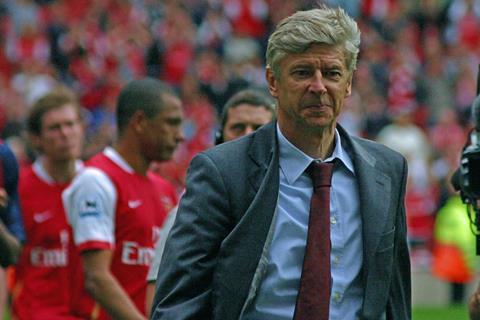 Black Friday seems to have found itself an unlikely fan in the shape of Arsenal manager Arsene Wenger. The Frenchman has become renowned for his bargain-hunting approach to the transfer market during his 19 years at the Emirates Stadium – and reporters took pleasure in asking him what he thought of the promotional frenzy.
"I don't know many people that don't like a bargain," Wenger admitted. Asked if he understood why people got so excited by the Sales, he added: "If they need two TVs, yes. But if they don't need one, why should they buy two? That's where you come back to what is a bargain. A bargain for us is to buy players of top quality, because only top quality strengthens our squad."
Something tells us Wenger may need to cast his net beyond British retailers for the bargains he's looking for.