With early indications showing consumer spend was down over Black Friday, we look at the case for and against the Sales bonanza.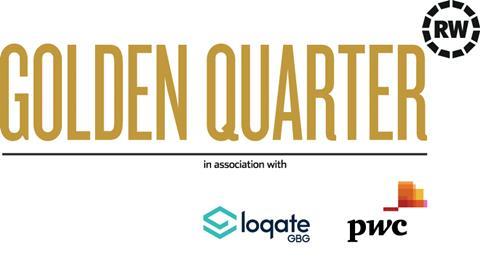 The figures are still coming in but there are signs that Black Friday and Cyber Week might be beginning to lose their sheen among consumers.
The annual discount day has been the busiest shopping day in the US since 2005, and was first brought to the UK in 2010 by Amazon.
However, it didn't capture the attention of British shoppers until 2013 when Asda, owned by US giant Walmart, unveiled its 'Walmart's Black Friday by Asda' campaign. Retailers such as AO.com, John Lewis and Argos followed suit in subsequent years.
A Black Friday death knell seemed to have rung out in 2015 when Asda pulled out of the event, fearing more apocalyptic scenes in its stores being beamed across the world following the fights that broke out in 2014 as shoppers clamoured for deals.
However, perhaps underlining the staying power of the Sales bonanza, Asda re-joined the fold this year and launched Black Friday promotions under the tagline Green Is the New Black.
Despite Asda's U-turn, it's no secret some retailers wish they could do away with it all together, but what are the chances of Black Friday disappearing? Should retailers be investing in this promotional event if it is on the wane?
Among the growing list of retailers that do not participate in Black Friday is home furnishings retailer Dunelm. There wasn't a Black Friday Sale on its website, instead, customers would have simply seen the tagline, 'great value everyday, not just Fridays'.
Dunelm chief customer and digital officer Leonie Foster explains: "We find that there is still huge customer demand for our products without participating in Black Friday. As a result of our approach, we don't let our customers down on our delivery promises, on answering the phone at our call centres and on stock availability in Black Friday week. We think it results in better value and service for customers across the festive season."
She adds: "Longer-term, it will be interesting to see how Black Friday evolves. I think it will need to genuinely offer great value for customers for their interest to remain."
"It will be interesting to see how Black Friday evolves. I think it will need to genuinely offer great value for customers for their interest to remain"

Leonie Foster, Dunelm
Foster is right to raise doubts over Black Friday's longevity.
While Barclaycard reported transactions were up 10% year on year by 3pm on Black Friday, crucially, spending was down 12% by value.
Visits to websites were down too. UK retailers attracted 194 million visits to their sites on Black Friday, down 3% year on year. The full week, which for most retailers ran from November 19 to November 25, attracted 1.2 billion visits, down 1% year on year, according to figures from Hitwise.
This is significant. Last year, Hitwise reported Cyber Week had grown 6% year on year, and asks whether this poses a turning point.
Certainly, Black Friday doesn't attract the same fanfare it once did and activity is largely online.
Is consumer mistrust in retailer deals a contributing factor to declining spend?
"There has been a lot of noise this time around that Black Friday is a con," says Lisa Hooker, consumer markets leader at PwC. "But, even before Black Friday, retailers and department stores had regular event days. I think they are just now pushing the promotions through this period, instead."
She adds that not participating is a risky strategy. "For some product categories, Black Friday is set to become more important than Christmas; most notably electricals, but also fashion, toys and beauty. So those retailers that have announced that they will not be participating in any discounting over this period risk their customers walking, or clicking, straight past to their competitors."
Many big retailers agree. John Lewis hailed its 'biggest ever' sales week, as Black Friday propelled a 7.7% sales jump in the seven days to November 24 versus the previous year.
Currys PC World's website meanwhile was busy processing 14 orders per second. Deep discounts were rife at some retailers such as Missguided, PrettyLittleThing, Matalan and Wayfair, which all offered discounts of more than 50%.
Formalwear retailer Hawes & Curtis also participated, and head of ecommerce Antony Comyns takes a more positive tone, saying that it leads to higher overall sales and profits.
"I do believe that Black Friday has a future. Retailers won't give up on it so the temptation to buy will always encourage consumers to spend," Comyns tells Retail Week.
However, he says the way consumers are shopping has changed: "We definitely saw a shift in buying behaviour this year with customers browsing and completing purchases more evenly throughout the day. Whereas in the past the days were busy but evenings a lot busier. Overall it evened out."
Branded footwear retailer Schuh ran a promotion from Thursday through to Monday on a contained proportion of its inventory. However, Schuh director of ecommerce and customer experience Sean McKee says Black Friday brings an "unwelcome level of disruption to Q4 overall".
On the question over whether it has a future, he says: "Engagement is sustainable, yes, but at the cost of deeper, increasingly 'blanket' discounting. You've got to wonder when we get to the point where the softening of demand in October/early November/early December wipes out any of the benefit of the volume for Black Friday? It's certainly starting to look tired."
Here to stay?
Richard Lim, chief executive of economic analysis company Retail Economics, expects retailers to become more considered in the discounts they do offer, and that Black Friday will benefit fewer, larger retailers that are really set up to maximise sales during the period.
And it appears Lim could be right. According to Hitwise, Amazon grew its share of online visits 3% year on year to win a 26% share of the Black Friday and Cyber Week market. Its nearest rival, ebay, achieved a 5.8% share of Black Friday and 7.3% across Cyber Week.
PwC's Hooker echoes this point: "I don't think Black Friday will go away because the online giants will continue to push it. But it's not just the Amazons and Walmarts; some of the European sites such as Zalando are embracing it more. But I think what happened this year is that consumers have realised it's not Black Friday, it is Black fortnight, so spend has just become more evenly spread."
So, while Black Friday will likely continue to be an online event – figures from Springboard reveal footfall in all types of location fell 5.4% year on year – it shows no signs of leaving UK shores just yet.
Sales plateauing but demand broadening across categories
Overall, sales may have plateaued, but there are some evident trends driving the Cyber Week, and indeed Black Friday, phenomenon.
Whereas in previous years electronics had been the key category, this year Black Friday broadened out, with the biggest year-on-year growth in terms of web traffic being recorded by grocery (12%), house and garden (8%), and apparel (3%). These categories also enjoyed the biggest leap over the full week, according to Hitwise.
This was echoed at John Lewis, where electricals sales posted a healthy 5.7% rise, but fashion jumped 13.1% based on promotions on branded lines.
In a consumer survey undertaken by PwC in October, it was found the average shopper was planning to spend £234 over Black Friday and Cyber Monday weekend, similar to last year.
PwC also found that men were planning to spend £60 a head more than women, and that 25- to 34-year-olds were set to be the biggest spending age group, with £278 planned per head, up by 17% year on year. Younger consumers (18- to 24-year-olds) displayed the most interest but have the tightest budgets, and older consumers are generally less interested in the discount day and week.