BHS is to expand its food offering with two new contracts and will hire 250 new staff as it seeks to reassure the industry about its future.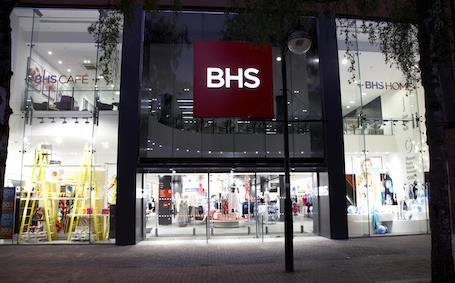 New BHS owner Retail Acquisitions has signed a deal with food wholesaler Booker Group to help expand its convenience food offering to a further 20 stores, a move it believes will create 250 jobs.
The expansion comes after the "successful piloting" of a convenience food offering in Romford, Staines and Warrington.
Retail Acquisitions has also struck a deal with Compass that will see the food service provider take over the operations of all its cafes and restaurants as part of a "multimillion-pound" project.
BHS chief executive Darren Topp said: "These two strategic deals mark the start of a new journey for BHS. We aim to surprise consumers with an expanded range of products and services and to return this iconic and very British brand to the hearts of people across the country.
"This frees up my team to focus on what we do best: sourcing and selling great home products and clothing at great prices, while allowing BHS to expand into the new areas."
BHS was acquired by Retail Acquisitions a month ago after being sold by Sir Philip Green for £1.
The Compass and Booker deals come shortly after it was claimed that suppliers to BHS have had credit insurance withheld or slashed.
Some of the company's biggest suppliers have had their cover reduced or halted altogether since BHS was taken under new ownership, reports The Telegraph.