Carphone Warehouse expects its share of full-year net income from Best Buy Europe to be at the top end of expectations and said it is on track to open big box stores next spring.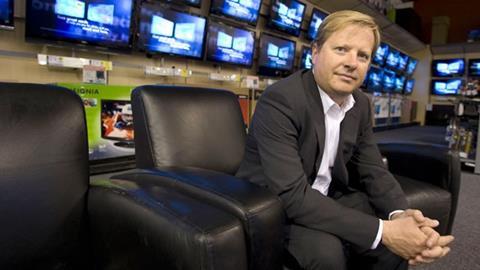 The retailer also said plans to demerge retail and broadband operations by the end of March 2010 are proceeding to plan and banking facilities have been agreed.
Best Buy Europe, a 50/50 joint venture between Carphone and US electricals powerhouse Best Buy, reported sales up 4% to £1.67bn (on a 100% basis) in the six months to September 30, when EBITDA rose 7% to £79m. Like-for-likes rose 3.1% but fell 0.9% on a constant currency basis.
Carphone Warehouse chief executive Charles Dunstone said Carphone's share of earnings from best Buy Europe is likely to come in at the top end of its guidance of between £30m and £40m.
He said: "Our guidance for Best Buy-branded big box store openings remains unchanged. We remain fully on track to open our first stores in spring 2010 and we are making good progress in finalising further store openings.
"In the US, Best Buy Mobile continues its very strong development and we remain confident in our guidance for a material increase in its profit contribution in the current financial year."
The retailer reported that the sales performance and customer feedback for its Wireless World fascia has been "very positive". Store numbers will be increased to between 40 and 50 by the end of the financial year and openings accelerated next year. At present there are 17 Wireless World shops, which are bigger than traditional Carphone stores and offer a wider range of products such as laptops and computer games.
Carphone Warehouse reported an 88% increase in broadband arm TalkTalk's interim pre-tax profits to £75m on revenues up 13% to £789m.