JD Sports Fashion boss Barry Bown has taken over the running of its troubled Blacks chain as losses widened at the outdoor business it is understood.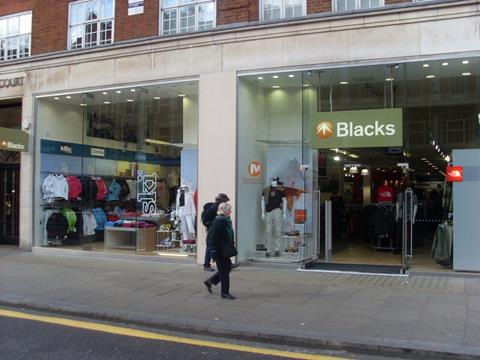 The sportswear group has decided not to replace former Blacks chief executive Julia Reynolds, who is exiting the business.
Blacks, which JD acquired for £20m in January, is expected to report operating losses of £10m in the group's financial year ending January 2013, with the potential for a further £5m charge for restructuring.
The turnaround of Blacks is a bigger job than JD initially thought.
In January, JD chairman Peter Cowgill said the outdoor chain would be back in the black in its current financial year. In April, however, he conceded that the process could take longer. Singer Capital markets analyst Mark Photiades forecast that it would not make a profit until the year ending January 2015. JD is continuing to restructure Blacks' 200-store portfolio. It has already closed more than 80 stores across its Blacks and Millets chains.
Like-for-likes edged up 1.5% across the JD group in the 19 weeks to June 9, driven by its fashion fascias. Its sports chains edged up 1.2% and fashion 3%.