B&Q has ploughed £60m into its responsive website that it describes as the most "functionally advanced" website of its kind in the country.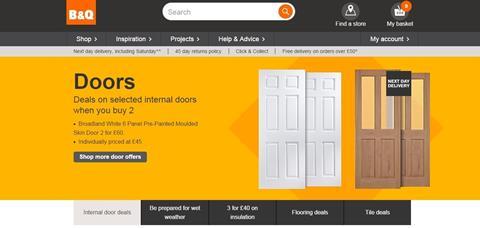 The new Diy.com website has been optimised for all devices and aims to help customers find products quicker.
B&Q director of omnichannel Mike Durbridge said: "We're investing over £60m in developing B&Q's internet platform to make it really easy for customers to get everything they need, easily and conveniently.
"Diy.com is the biggest category-specific home improvement website in the UK.
"The new site now offers our 3.5 million visitors an unrivalled range of home improvement products, is more easily accessible for mobile users, is an amazing source of inspiration and advice, and in the coming year, lots more innovative content and services will be added."
The website is built on intelligent design to allow the integration of a stream of new features that will be launched throughout next year.
B&Q's website is being supported by a new click-and-collect service that will replace the previous reserve-and-collect offering.
The new service will offer the customers the chance to purchase products online and then collect them next day from one of 360 B&Q stores.