Updated: Fashion brand Banana Republic is on the verge of signing a deal for its third UK store as the retailer prepares to open its second shop in shopping centre Brent Cross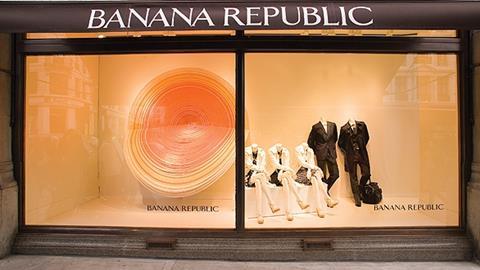 The Gap-owned retailer is the final stages of signing for a store in the One New Change development, which is opposite St Paul's Cathedral, in the City of London.
Its second store, in Brent Cross, is due to open on November 28 and covers 4,400 sq ft.
The retailer is also expected to reveal it has signed another store at St Martin's Courtyard, in London's Covent Garden.
Banana Republic made its European debut on London's Regent Street in March last year and has been scouting for more London sites ever since.
The One New Change shopping centre, which forms part of a larger office development, is set to open in October next year.
Banana Republic's 17,000 sq ft Regent Street store, which is spread over three floors, offers a combination of womenswear, menswear and accessories.
In the US, Banana Republic has more than 550 stores and it has also ramped up its presence in Japan, where it now has 26 shops.
Land Securities, the developer of One New Change, was unavailable for comment.
Banana Republic declined to comment.
Property agents Cushman & Wakefield and Lunson Mitchenall acted for Brent Cross.