Jewellery group Aurum aims to lift sales above £350m this financial year with a plan to turn Mappin & Webb into "the next Tiffany".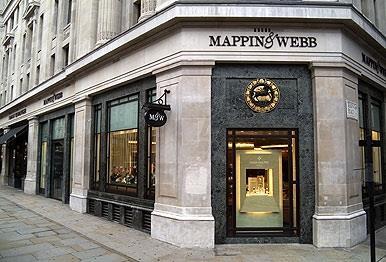 In its full year to January 31, Aurum, which also operates Watches of Switzerland and Goldsmiths, reported sales were just over £300m, with operating profits soaring 117% to £6.5m as reductions in operating costs began to help the company's bottom line. Earnings before tax were up 27% on the previous year to £10.5m.
Chief executive Justin Stead said Mappin & Webb was the "jewel in the crown" of the business and over the next six to 12 months he wanted to refresh stores and take the brand more upmarket. He said: "I have great respect for Tiffany; there is no reason why Mappin & Webb can't be the next Tiffany."
He added that the retailer wanted to push the silver and gifting offers that Mappin & Webb "was built on". New brands and product lines will also be introduced, and further cost savings would be sought across the group.
Stead said he would also consider taking Mappin & Webb overseas, but there are no firm international plans as yet. "We need to get it right here first," he said. "We are pleased but still have a long way to go. We are certainly on the right track. The retail environment is still tough and we are very focused on listening to our customers."
Aurum's first quarter kicked off the year strongly, with like-for-like sales across the business up 12% in the 13 weeks to April 25.
Aurum, formerly backed by Baugur, agreed a debt-for-equity swap in November with Icelandic bank Landsbanki and also agreed a seven-year £10m mezzanine loan.