Fashion group Aurora is to launch multi-branded websites overseas including the US and Australia following the success of its dedicated German site, which went live last year.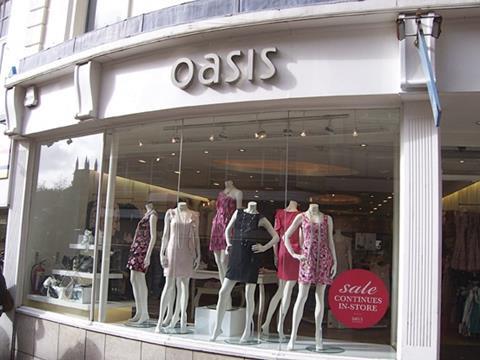 The owner of Oasis, Coast and Warehouse will launch the site, Andotherbrands.com, featuring all three Aurora brands on one platform, in mid-May in Australia and the US.
The launches will be followed by sites in Sweden, the Netherlands, France and Spain in the next six months.
Aurora chief executive Mike Shearwood said the retailer was confident to launch in Australia following the success it has had selling in the country via Asos.
Shearwood said the Australian and US sites would be used as a testing ground for the Warehouse and Oasis brands. If the online launches are successful, Aurora would consider opening standalone stores in the two territories, he said.
"Both Oasis and Warehouse already sell well on Asos in Australia and Warehouse trades well via standalone stores in Latin America so there is no reason why [Australian and US stores] wouldn't do well," Shearwood added.
Coast already has a presence in the countries through concessions in five Bloomingdale's stores in the US and four standalone stores in Australia.
Aurora's Andotherbrands.com German-language website launched in October and has delivered a 75% uplift in group web sales in the country since the launch.