The chief executives of Asda and Next are the latest retail leaders to highlight the risks of a 'Yes' vote as the Scottish independence referendum nears.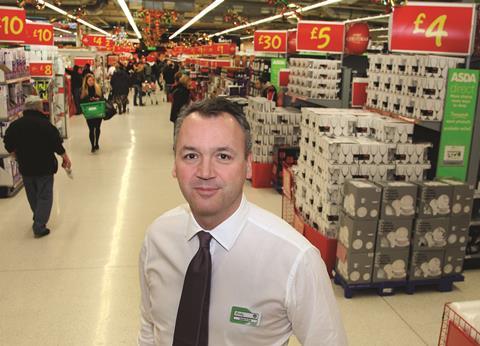 Neither said that a split would definitely result in higher costs for customers, but each highlighted the potential risks of a break-up of the UK.
Asda president and chief executive Andy Clarke said: "It will be no surprise to voters that, if Scotland votes for independence, it would be imperative to establish a separate Scottish business.
"Currently, our systems are set up for one single UK market, we use the same currency and we operate under the same rates of VAT.
"By operating in a market serving 63 million customers we achieve major efficiencies and economies of scale.

"If we were no longer to operate in one state with one market and – broadly – one set of rules, our business model would inevitably become more complex. We would have to reflect our cost to operate here.

"This is not an argument for or against independence, it is simply an honest recognition of the costs that change could bring."
Next chief executive Simon Wolfson said that a 'Yes' vote would not affect Next from a business perspective.
That is partly because the majority of Scottish customers it delivers to live in densely populated parts of Scotland and are served by warehouses in the north of England, so there would be no logistics impact.
Similarly, from a retail perspective, the retailer already copes with a different currency and wage regime in Ireland.
But Wolfson said: "What I am concerned about is what happens to the wider economy in Scotland.
"If Scotland has a new currency and it devalues that will push up prices of all imported goods.
He added: "There's a jobs risk, not directly in retail but in the financial services sector."
Wolfson concluded: "We will remain absolutely committed to Scotland, whether it says yes or no."