Ireland's biggest department store is up for sale and Galen Weston is among the interested parties.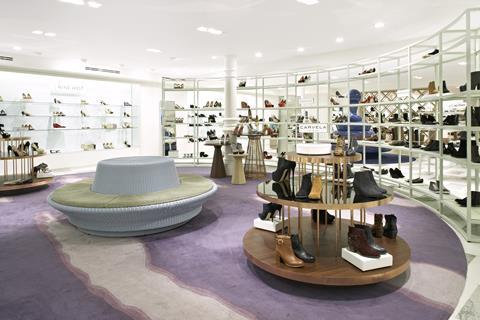 Why are we talking about it now?
Irish department store group Arnotts emerged last week as the subject of a bid by Selfridges' owner Galen Weston.
The Canadian billionaire is vying to take a stake in the department store business after it was put up for sale by IBRC and Ulster Bank. He also owns Irish department store Brown Thomas. The banks, which took control of Arnotts in 2010, reportedly have €315m (£270m) worth of loans attached to the retailer.
Weston is believed to harbour plans to differentiate Arnotts from Brown Thomas if his bid is successful.
What is Arnotts?
Arnotts is Ireland's biggest department store - the Dublin flagship measures 300,000 sq ft - and it was founded on its premises at 14 Henry Street, in Dublin's northern quarter, in 1843. Entrepreneur John Arnott took over the retailer in 1865 from founder George Cannock and rebranded the department store.
The Henry Street store was destroyed in a fire in 1894 and was rebuilt on the same site. Arnotts has a second store in the Stillorgan shopping centre in south Dublin.
Family run consortium Nesbitt Acquisitions owned the business until 2010. It was taken over by Ulster Bank and Anglo Irish Bank after Nesbitt Acquisitions struggled to pay outstanding loans to redevelop the store's surrounding area amid the Irish financial crisis.
Who else might be interested in Arnotts?
Alongside Weston, private equity firm Paladin Capital is also thought to be bidding for Arnotts.
The business' underlying performance is solid and it recorded a 2% improvement in like-for-like sales last year, despite making a loss because of financial charges. The sales growth follows a €3.5m (£2.9m) investment to improve the flagship. As one of the world's largest department stores, any acquisition could potentially be a property play for Arnotts' store.
Who are Arnotts' competitors?
The Irish department store sector has a number of key players including Brown Thomas, Austins, Debenhams and Menarys.
Last year, restructuring firm Gordon Brothers acquired Dublin department store Clerys out of receivership and installed Oxford Summer School boss and former Jessops director Dominic Prendergast as boss. Last week Heatons boss John O'Neill said that, after opening a new shop in Dublin next month, the department store will hit the expansion trail in Ireland.