Argos has launched a microsite to capitalise on "huge" public interest in the World Cup.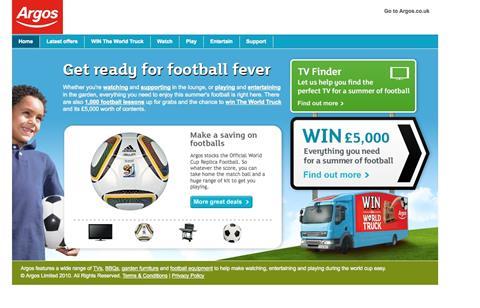 The site, worldtruck.co.uk, is part of a three-month campaign that will allow Argos to engage with customers and promote its World Cup-related products, such as TVs, barbecues, garden furniture and football paraphernalia.
The retailer said it wants to provide fans with everything they need to need to "watch, play, support and entertain during the World Cup".
Argos ecommerce promotions and advertising manager Dave Harding said: "With consumer electronnics a key focus this summer, we have made sure the World Truck microsite helps customers to make sense of the technology on offer."
Argos will support the microsite, designed by creative agency Meteorite, with in-store activity in more than 700 Argos stores.