Arcadia boss Sir Philip Green has struck an agreement to open Topshop and Topman departments in legendary US retailer Nordstrom's department stores.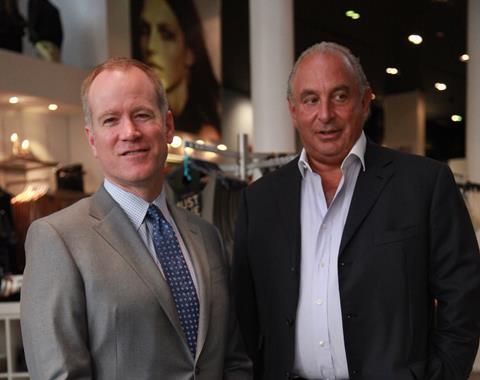 The Topshop and Topman departments will open in 14 Nordstrom stores across the US from the week beginning September 10.
The Arcadia brands will be located in "high profile locations" in the men's and women's departments. Mannequins, visual merchandising and fixturing will be supplied from the UK.
As well as the latest looks from the UK retaailer's collections, there will be limited-edition products exclusive to Nordstrom. A wider range of merchandise will be featured on the Nordstrom.com website.
Green said: "I believe Topshop and Topman offer the Nordstrom customer something very different and unique with our signature British fashion authority.
"With new pieces being delivered from our design team on pretty much a weekly basis, the ability to buy fresh, must-have looks every time a customer visits is key to our brands' point of difference."
Nordstrom president of merchandising Pete Nordstrom said: "Topshop and Topman are internationally renowned leaders in fashion. We think our customers are going to love their take on trend-led fashion at great prices."
Nordstrom is world-famous for its standards of service. The group has 231 shops in 31 US states.
Topshop has three US stores of its own, in New York, Chicago and Las Vegas and a Los Angeles shop opens next spring. There are also dedicated US Topshop and Topman websites.