The days of queuing for the latest Apple product may be over as the tech giant's retail boss Angela Ahrendts encourages customers to shop online for the Apple Watch.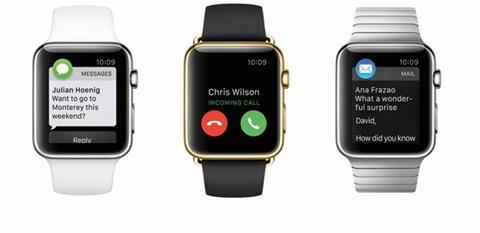 Former Burberry chief executive Ahrendts sent an internal memo to store staff claiming "the days of waiting in line and crossing fingers for a product are over for our customers".
The move marks a radical departure for Apple that has built a reputation for creating hype for its product launches by encouraging customers to queue up for days in order to be the first to get their hands on its new devices.
In a memo headlined 'get in line online' leaked to Business Insider, Ahrendts said: "The Apple Store app and our online store make it much easier to purchase Apple Watch and the new MacBook. Customers will know exactly when and where their product arrives.
"This is a significant change in mindset, and we need your help to make it happen. Tell your customers we have more availability online, and show them how easy it is to order."
Apple will unveil the Apple Watch to the public in its stores this Friday, but the device will not be available for purchase until April 24.
The watches will also be available to preview or try on from Friday at Selfridges in London, Galeries Lafayette in Paris and Isetan in Tokyo.
Apple Watch will go on sale on April 24 at a limited number of department store shop-in-shops, and at boutiques in major cities across the world including colette in Paris, Dover Street Market in London and Tokyo, Maxfield in Los Angeles and The Corner in Berlin.
It is also understood the watches, which range between £299 and £13,000, will be displayed behind glass panels rather than on stands or attached to security chains.