If what he did for George at Asda is any indication, Fat Face's new chief executive is well qualified to get the business back in shape.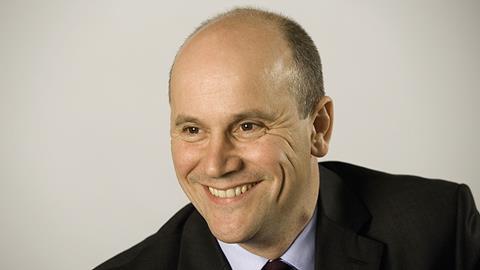 He drives a VW Campervan, likes to wear flip flops and loves the outdoors. But his love of a lifestyle that fits like a glove with fashion retailer Fat Face is not the only reason Anthony Thompson has been appointed as its new chief executive.
Thompson is a product man. After arriving at Asda in 2007, he breathed new life into George by focusing on what product was right for the customer and was able, in Asda chief executive Andy Bond's words, to "make the business extraordinary again".
And while Fat Face may be a world away from George at Asda, many believe it is Thompson's product skill that will be paramount again.
Fashion experts have pointed out that while Fat Face was a trailblazer in its infancy, it has lost something of its direction in recent years and been overtaken by innovative retailers such as White Stuff and Jack Wills. One commentator says Fat Face's product has become "dull" and that Thompson needs to shake it up in the same way he did with George.
George had become a bit carried away with the concept of fast fashion aimed at the under-25s, according to Thompson, and he brought it back to its roots as a family-focused value retailer.
As well as overhauling product, he ditched WAG Coleen McLoughlin and installed "real women" in the ad campaigns.
And the results speak for themselves. George leapfrogged M&S - Thompson's previous employer - in volume terms last year, and the brand's annual sales are about £2bn.
James Hyde, director at headhunter Flint Hyde, says Fat Face presents an opportunity for Thompson. "He would not have taken anything on where he did not feel there was true potential, as he is extremely ambitious about driving results," says Hyde.
Family man Thompson does not crave the limelight, but he isn't afraid to make public his ambitions. When he moved to George, he laid out plans to overtake M&S by volume by 2011, and achieved his goal 18 months early, although M&S has since jumped back to the top spot. Thompson always said that goal was "not personal", despite reportedly having fallen out with M&S boss Sir Stuart Rose.
Credit Suisse retail analyst Tony Shiret points out that Thompson's experience at George, M&S and Gap means he has fashion "stardust sprinkled on him", because his product knowledge spans several retailers.
Shiret believes Thompson is "highly qualified" for his new role and points out that Fat Face could provide a fat pay cheque. Thompson is understood to have been given a stake in Fat Face, giving him the incentive to build the business ahead of a sale or float.
Shiret says: "The right results in private equity are rather more than he could achieve at Walmart."
One source says Thompson will also have more freedom at Fat Face. Even relatively small decisions at Asda can need to be signed off at an international level, and executives are not allowed to talk about figures publicly.
Softly spoken Thompson commands respect in a "nice guy" way, says one source. Hyde believes Thompson has a similar style to Fat Face's affable chairman Alan Giles.
"One of Anthony's key strengths is his ability to recruit and build excellent teams around him, and those people remain very loyal. His departure will be a big loss for Asda and it will be felt at all levels," he says.
Thompson has switched his focus from cut-price school uniforms to surf shorts, and Fat Face owner Bridgepoint will be hoping that his product magic and people skills help the retailer ride the wave once again.
Family Married, with two children

Career history
April 2010 Fat Face chief executive
2007 Managing director, George at Asda
2002 Head of childrens-wear, then retail director, Marks & Spencer
2000 Vice-president, Gap UK, then senior vice-president Gap Europe
1997 Blackwells - latterly chief executive
1995 Retail consultant, Arthur Andersen
1986 Graduate trainee, M&S