Burberry chief executive Angela Ahrendts has built on Rose Marie Bravo's legacy by invigorating the luxury brand while keeping a tight handle on costs, says George MacDonald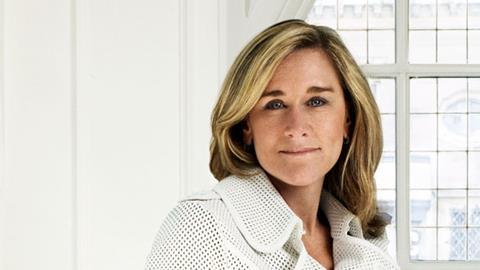 Angela Ahrendts stepped into big shoes — or rather put on a very distinguished trench coat — when she succeeded Rose Marie Bravo as chief executive of Burberry in 2006.
Ahrendts' predecessor had won widespread acclaim for her reinvigoration of the upscale brand and retailer, which was showing the signs of age after more than a century of production but took on a new lease of life under Bravo's stewardship.
But on top of the high expectation that accompanied Ahrendts' appointment, she soon faced unforeseen difficulties on a massive scale. Little more than a year into her tenure, the credit crunch started to bite. Just over two years in and things had gone from bad to worse — Lehman's went down and the wealth of many of the well-heeled that were Burberry's traditional shoppers was evaporating fast.
However, Ahrendts has proved herself more than up to the task of maintaining Burberry's momentum. The skills that originally won her the job proved exactly what was needed as the world's great economies slid into recession.
Burberry, like other retailers, took a hit and profits fell in the last full year. But the retailer has weathered conditions well and under Ahrendts there are more credits than debits.
Despite the downturn, Burberry broke through the £1bn sales barrier last year. Inspired initiatives such as the adoption of Harry Potter beauty Emma Watson as a face of the brand helped, as did a triumphant return last month to London Fashion Week — where Burberry stole the show — and success was rewarded with promotion to the FTSE 100.
Ahrendts brought to Burberry many years' fashion and brand experience — previous roles include executive vice-president of Liz Claiborne and president of Donna Karan International - but she also brought commercial savvy that has proved invaluable.
Deborah Baker, director for people at BSkyB and former Burberry senior vice-president of human resources worldwide, says: "Rose Marie had done a remarkable job and was open about what was needed next. What caught our attention about Angela was that she not only had the retail and brand experience, but she understood the operational infrastructure issues."
Those skills have been obvious during the dark trading days of late. Sharp inventory management, a £50m cost-efficiency programme and a laser-like focus on cash have characterised Ahrendts' response, bolstered by finance chief Stacey Cartwright and the stylish appeal consistently delivered by creative supremo Christopher Bailey.
Ahrendts has even found ways to take advantage of the downturn, says Numis analyst Nick Coulter. Last week's advantageous renegotiation of Burberry's Japanese licence agreement was a case in point, he maintains.
It is par for the course that a Burberry boss should be a fashionista but Ahrendts is said not to be the egotistical luvvy the word often evokes.
Baker says: "She's very focused, completely dedicated and understands the power of team working - she thinks the people agenda is important. Her passion is very motivating for people and they can see how hard she works. She's interested in every bit of the business."
As Coulter notes, a seamless managerial transition is one of the distinguishing characteristics of a successful business and a successful business leader.
All the signs are that Ahrendts' Burberry, which reported its second-quarter results as Retail Week went to press, is keeping up the pace set by Bravo.
At London Fashion Week Ahrendts told reporters that the business was "on fire". The driven boss is clearly determined to keep things that way - recession or no recession.
Career history
Age 49
Date of appointment July 2006, having been appointed as an executive director in February of the same year
Previous roles
1998-2006 - executive vice-president, Liz Claiborne;
1996-1998 - executive vice-president, Henri Bendel;
1989-1996 - president, Donna Karan International
Education Ball State University, Muncie, Indiana