Morrisons' surprise deal to supply convenience specialist McColl's took the grocery wholesale and retail world by surprise today.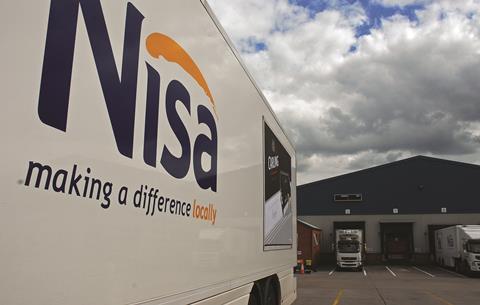 The tie-up, which Morrisons expects eventually to help generate wholesale revenues of £1bn, could have an impact not just on day-to-day business but on mergers and acquisitions in the food sector.
The relationship may have repercussions for the ownership of Nisa, which formerly held the McColl's supply arrangement won by Morrisons, and is considered an acquisition target of Sainsbury's.
It could have an impact on Tesco's proposed £3.7bn merger with Booker, a deal which sparked the current round of food retailers' interest in muscling into wholesale.
And it could make McColl's itself a more enticing takeover target.
Immediate effects
The most immediate repercussions may be felt at Nisa, because of Sainsbury's interest.
McColl's contracts with Nisa are understood to account for about 33% of the member-owned wholesaler's £1.25bn annual sales.
Planet Retail senior analyst David Gray said: "Without that supply agreement, Nisa will present a smaller wholesale opportunity for Sainsbury's."
However, sources familiar with discussions between Nisa and Sainsbury's said that winning the McColl's retender had never been a prerequisite for a deal going ahead – a deal that Sainsbury's boss Mike Coupe has been at pains to point out is not a 'must do' transaction for the giant grocer.
"A lot of the time this sort of speculation comes to nothing"

Mike Coupe, Sainsbury's, on a possible Nisa takeover
Questioned about his interest in Nisa when Sainsbury's updated last month, Coupe said that "it's important to be alive to possibilities" but that "a lot of the time this sort of speculation comes to nothing".
It has been suggested that Nisa's arrangement with McColl's was actually loss-making – there is no dispute that any contribution was marginal at best.
So although Nisa will want to make up the lost sales, it has an opportunity to strike new deals that turn a healthier profit.
Nisa is also in a stronger position to adapt than it was a few years back. In June it reported a pre-tax profit of £2.8m, versus a loss of £5.4m the previous year.
Nisa also refinanced, winning a £120m five-year facility, which put it in a stronger position to build the business.
"I kind of hope they [Sainsbury's] don't go for Nisa. I struggle to see any huge benefit for them"

Bryan Roberts, TCC Global
Sainsbury's is thought to have offered £130m for Nisa and the deal being discussed – should it go ahead – may not change much because it was not dependent upon winning the McColl's retender.
However, TCC Global's insights director Bryan Roberts urged caution. He says: "I kind of hope they [Sainsbury's] don't go for Nisa. I struggle to see any huge benefit for them.
"The Tesco-Booker deal makes a degree of sense, but it's not a game-changer.
"For Sainsbury's to do a similar, worse deal for a smaller business makes even less sense.
"I'd hate for Sainsbury's, which has played a blinder with Argos, to [pressure] itself into a corner where it feels it needs to make an acquisition that it might regret in the fullness of time."
Tesco-Booker implications
But what about Tesco-Booker? The £3.7bn merger has attracted the scrutiny of the Competition and Markets Authority (CMA), which last month said it would undertake an in-depth investigation.
Concerns included the 350 locations where there is an overlap between Tesco shops and Booker-supplied independent stores. There were fears that shoppers in those areas could suffer from reduced competition.
A Nisa weakened by the loss of the McColl's relationship and the travails of another of Booker's competitors, Palmer & Harvey, which is desperately in need of new funding, might heighten fears about the prospect of a link-up between Tesco and Booker.
However, Roberts maintains: "I don't think the weakness or strength of any of Booker's rivals will be a huge concern. Their objective is just to protect competition for the shopper and make sure no one has too much power in any one particular market."
More deals to be done?
Amid all the talk of deals, there may be more to come.
Peel Hunt analyst Jonathan Pritchard described the tie-up with Morrisons as "transformational" for McColl's because it will bring benefits ranging from better product to sales and gross margin opportunity.
And a bid for McColl's itself should not be ruled out, maintains Pritchard, who upped his share target price from 300p to 325p on hearing the Morrisons news.
"The [McColl's] store portfolio still makes it a very attractive asset and a full bid from another food retailer is not ruled out"

Jonathan Pritchard, Peel Hunt
He says: "This may not be the last headline we see about McColl's in the next few months: the store portfolio still makes it a very attractive asset and a full bid from another food retailer is not ruled out by today's agreement.
"The shares are on a single digit multiple, which is clearly too low for such a valuable set of stores."
Following on from Sainsbury's purchase of Argos, this year has brought fresh energy to grocery M&A activity, sparked by the Tesco-Booker courtship.
In a year's time, the landscape could have been transformed once again as the earthquake of restructuring prompts seismic retail shifts.
After all, Asda, recently reported to be interested in value retailer B&M, has not made any move yet.