The footwear sector is the latest focus of Retail Week's 'The disruptors' series, which looks at the up-and-coming businesses shaking up retail.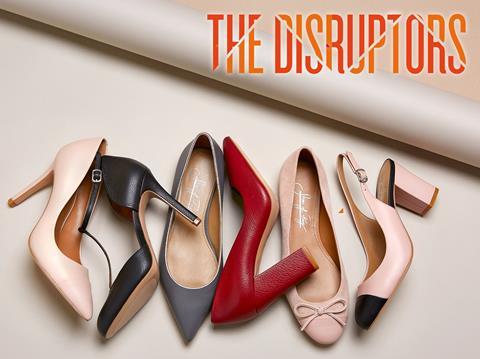 With women's footwear suffering the largest slump in sales in October, and the footwear sector as a whole suffering more store closures than any other in the first half of the year, Retail Week takes a look at some of the emerging brands who could revive the industry.
Duke & Dexter
British born footwear label Duke & Dexter was launched in 2014 by Archie Hewlett – he was 18 at the time and about to embark on a psychology degree.
Instead Hewlett used a £5,000 loan from his parents to launch Duke & Dexter.
He identified a gap in the footwear market for good-quality loafers without the excessive price tag.
The etailer describes itself as providing "premium loafers for the contemporary man".
"With 'Made in Britain' a big pull for some shoppers, established retailers can take inspiration from Duke & Dexter using its manufacturing process to build its identity"
The Duke & Dexter collection starts at £120, and the company offers a bespoke service from £180. The bespoke service allows online customers to choose the base colour, trim colour and motif of their loafers.
Since its launch Duke & Dexter has grown through wholesaling and now sells in more than 100 counties.
It also sells online and in-store at high-end UK retailers including Liberty, Fenwick, Selfridges and Harrods.
In 2015, Duke & Dexter moved production channels from Italy to the UK in a bid to support British trade. All of its items are designed in London and handcrafted in Sheffield.
With 'Made in Britain' a big pull for some shoppers, established retailers can take inspiration from Duke & Dexter using its manufacturing process to build its identity.
With plans to move into childrenswear and re-launch womenswear, which Hewlett discontinued in 2015 to focus on its men's offering, the business is set to go from strength to strength.
Public Desire
Launched in 2014, Public Desire is fast becoming the Missguided of the footwear industry.
Managing director and co-founder Qasim Akhlaq grew up watching his father sell women's jeans from his store in Liverpool. In 2000 Akhlaq, aged just 17, opened his first shoe shop, followed by another three stores, before the lure of online led him to sell up.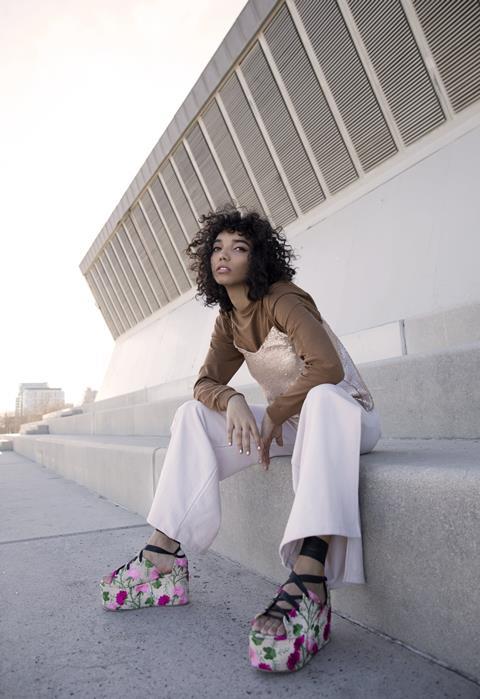 After a stint running an Ebay and Amazon store, Akhlaq and his brothers set up Public Desire, a fast-fashion footwear retailer selling shoes for between £25 and £40.
The etailer aims to produce on-trend footwear that is affordable for its target market of 16-25-year-olds.
It has grown rapidly since its launch – sales reached £9m in the year to January 1, 2016, and were expected more than double to £20m by the end of 2016, according to Drapers.
The etailer has followed in the footsteps of Missguided and Boohoo by expanding rapidly overseas. More than half of its sales come from outside the UK.
Like Missguided, it is also expanding into bricks and mortar and is wholesaling via Soletrader. Akhlaq said the tie-up enabled it to test whether stores would work for Public Desire.
Social media has been a crucial part of Public Desire's success as it has used fashion influencers and bloggers to spread its name. Instagram, in particular, has been a key part of the business from the start – the brand now has over one million followers.
Retailers can learn from this and recognise the power that social media has to not just to market products, but to build a brand.
Veja
Ethically developed products are rapidly becoming more popular amongst consumers, particularly millennials.
This is evident with the rise in 'green' brands popping up across the retail industry.
"Veja's recent success is impressive considering the fact it deliberately avoids all marketing"
Trainer brand Veja was launched in 2004 by Sébastien Kopp and François-Ghislain Morillion, but has gained traction in recent years amongst celebrities and fashionistas alike.
Each pair of trainers is made completely from sustainable materials and produced ethically in Brazil.
Materials include a range of vegetable-tanned leathers, organic and Fairtrade cotton, recycled plastic, wild rubber, jute and hemp.
Veja's recent success is impressive considering the fact it deliberately avoids all marketing.
The founders believe that word of mouth is the most powerful form of advertising, so they have eliminated marketing costs in order to counter high production costs and ultimately keep the end price down for the consumer.
Scrapping big marketing plans to invest in product quality is certainly a risk, but it has given Veja plenty of press. Could no marketing at all be the best marketing tool for retailers?
Shoes of Prey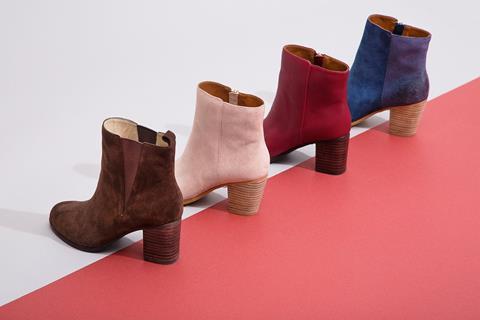 Founded in 2009, Australian etailer Shoes of Prey allows shoppers to design their own shoes online.
Set up by former Google executive Michael Fox, wife Jodie Fox and former Google software developer Mike Knapp, the trio spotted a gap in the market for designing and creating your own footwear in order to get exactly what you want. The business now operates from five offices worldwide and employs 200 staff.
Using the Shoes of Prey 3D designer, online shoppers can select their chosen shape, material, colour and heel height, resulting in a custom-made pair of shoes that you won't find on anyone else.
Designs are then made by hand and worldwide delivery is guaranteed within two weeks.
Since its launch, Shoes of Prey customers have designed six million shoes and the website has had five million unique viewers in the last year.
Shoes of Prey's success hinges on the popularity of product personalisation, a trend that has also served the likes of Photobox and Notonthehighstreet.com well.
Footwear giants Nike and Converse have also pounced on the trend, allowing shoppers to design their own trainers.
The disruptors: The shake-up in retail delivery
1

2

3

4

5

Currently reading

The disruptors: The footwear retailers treading new ground

6