Tesco shareholders have begged the grocer to reconsider its proposed merger with Booker. Does the deal make sense? Read opposing views and cast your vote.
Food consumption habits are changing. The deal makes sense.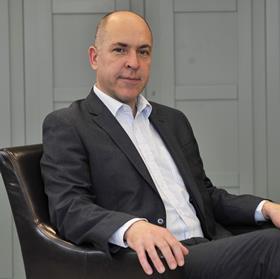 Did you buy your breakfast this morning?
Maybe it was Lorne sausage in a roll if you happened to be in Glasgow.
Or a cappuccino and croissant, as common these days in Manchester as Milan – or even a porridge with chia seeds (I know).
Perhaps it was that old faithful, an egg mayo sarnie from M&S or Tesco.
The days of a bowl of cornflakes at the kitchen table are reaching their twilight for many consumers.
And that's why Tesco's proposed tie-up with Booker makes sense.
Eating on the go, eating out – not just for special occasions but regular brekkie or evening meal – and buying 'something for tonight' at a c-store are increasingly the norm.
Tesco's proposed tie-up with Booker will succeed in the end not on arguments about valuations, but on whether it better caters to people's changing lives.
The fundamental rationale, "to delight consumers with better availability of quality food at attractive prices across retail and eating out locations", stacks up.
The best argument against the Tesco/Booker merger made by shareholders who oppose it are that it may distract Tesco bosses from the unfinished task of turning around the core business and that mergers and acquisitions have in general frequently failed to live up to their promise.
On the first point, it's the task of business leaders to think of the future as well as today.
Tesco has made good progress in its turnaround and the structure of the merger, under which the two businesses will continue to be distinct and serve different markets, should help avoid too much management distraction.
The second point is sadly true. However, as the pace of retail change accelerates, openness to new ideas is necessary.
In a Legends interview with Retail Week last year, Dixons' architect Lord Kalms, who oversaw a swathe of big deals – some of which did not work out as planned – said he had "one absolute golden rule".
That was "never bet the business", meaning that if a deal "went sour and rolled over, Dixons was okay".
The same applies to Tesco-Booker. If it failed to fulfil its promise, would Tesco still be "okay"? The answer would be yes.
So the deal, which looks more likely to create opportunity and win wider food market share than to result in the implosion of Tesco, should go ahead.
George MacDonald, executive editor, Retail Week
Tesco's turnaround is far from complete. Buying Booker won't help.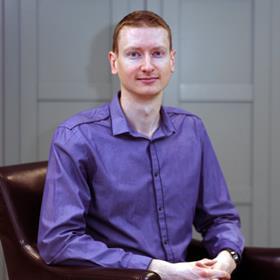 "Foolhardy" was the damning verdict from major Tesco shareholder Schroders on the supermarket giant's £3.7bn bid to acquire Booker.
Despite the upsides to the proposed deal of gaining larger slices of the growing convenience and foodservice markets, I have to agree.
Like a deaf drummer, Tesco's timing is well off.
There is no denying the strides that Dave Lewis has made in getting the grocer back on a solid footing.
Tesco is back in like-for-like growth, prices have been sharpened, quality has been improved, its balance sheet has been strengthened and its vast portfolio of non-core businesses has been streamlined.
But the turnaround is far from complete.
There is still plenty more work to be done to nurse its UK supermarkets back to full health, to lay the foundations for long-term profitability in its online business and to beef up the bottom line in its Central European operations.
Acquiring and integrating Booker could derail that train, which had been building up a considerable head of steam.
What's more, Tesco's stores division has just drawn a line under a long, protracted and distracting saga with the Serious Fraud Office, following its £326m accounting scandal.
Now it has voluntarily signed itself up to what is likely to be another equally drawn-out out process with the Competition and Markets Authority.
Putting the timing of the deal to one side, consider the impact it could have in-store.
Tesco has talked up the possibility of putting the equivalent of cash and carry shop-in-shops into its larger supermarkets, but that has the potential to leave its core customers somewhat disillusioned.
Imagine a loyal Tesco shopper picking up their usual 65-wash box of Bold washing powder for £10.
Yet, under the same roof a matter of yards away, a customer setting foot in the store for the first time, but boasting the privilege of a Makro card, can pick up a 110-wash box for just a quid more.
At a time when the food retailing landscape is arguably as competitive as it has ever been, can Tesco afford to risk alienating its shoppers?
Tesco's mantra under Lewis – underpinning virtually every decision he has made over the past two-and-a-half years – has been to "serve Britain's shoppers a little better every day."
Ultimately, I cannot see how buying Booker will help it do that.
Luke Tugby, head of content, Retail Week