Regaining shopper trust and investing in staff and skills should be top of the agenda for retailers as we prepare for a post-Brexit future.
Trust and investment were highlighted as sticking points for businesses at Retail Week's recent roundtable in collaboration with Oracle.
Guest speaker, Sunday Times economics editor David Smith, explains that the UK has returned to a period of falling real wages as inflation is rising faster than wage growth, which could prove problematic for retailers.
"The challenge for the retail sector is to overcome the fact that people feel squeezed," he says. "I don't think we are going to see a fall in spending but it will be more of a challenge.
"Consumer confidence has fallen quite sharply again since the general election. People are particularly gloomy about the economy and think it's in for a tough time over the next year."
Smith forecasts shoppers will spend mainly on necessities and a lot less on luxuries, meaning it will be even more integral that retailers not only have full visibility of their stock in order to manage levels, but that they invest in order to thrive.
"Good companies invest when others don't and seize the opportunity"

David Smith, Sunday Times
"There is always a good reason not to invest, there is always some degree of uncertainty around the corner," said Smith.
"But good companies invest when others don't and seize the opportunity. If you wait until everything is right then it is probably too late."
Planning ahead
The role of finance leaders has become more complex following the UK's decision to leave the EU.
In a recent Oracle survey, nearly half said their forward planning had become more complex and uncertain because of factors such as Brexit, unprecedented socio-political conditions and volatile currency exchange rates.
However, Oracle Applications UK head of retail James Credland sees reasons for encouragement.
"Half of the finance leaders we speak to are factoring more data sources into their analyses to better understand Brexit, and a similar percentage are simultaneously planning for new scenarios that they may not yet have encountered.
"Many of our retail customers are now looking to consolidate their finance systems into the cloud to streamline back-office financial processes so that they can spend more time on developing and executing top-line growth strategies.
"Integration is not necessarily the goal; having more complete data and insight to make better decisions based on what's happening right now is."
Worker woes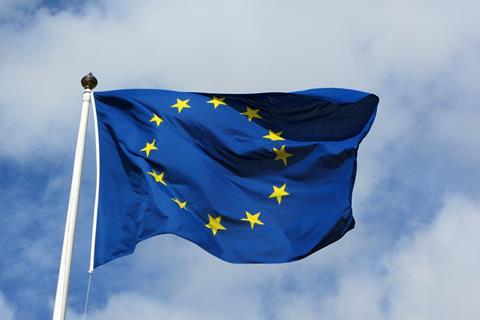 Following the Brexit vote, one of the major worries for firms is the impact on workers from across Europe.
"Retailing is one of the sectors most dependent on migrant workers, particularly from the EU," says Smith.
"When people talk about what kind of future settlement we will have in terms of migration, people got themselves into a frenzy.
"I think there will be a lot more hoops to go through. Bureaucracy will undoubtedly be part of the future migration laws."
"There is the perception among some EU workers that they are not as welcome here as they were before"

David Smith, Sunday Times
One retail managing director says recruiting skilled workers is his greatest concern, adding several members of his staff had left the business to move back to EU countries.
"They are citing uncertainty as reasons why they are moving back to the continent," he says. "We need to be offering both security and consistency."
Smith agrees: "There is the perception among some EU workers that they are not as welcome here as they were before.
"Also, things like currency matter. Sterling's fall against the euro means there are more attractive places for EU workers to go to."
Invest for the future
Yet Smith and other retailers around the table were in agreement that businesses should not stand still and should instead attempt to regain the loyalty of staff and shoppers who have been left disillusioned by large corporations.
"We've got to concentrate on what we do best and do the right thing for our people," says one chief executive. "We need to care for our customers with integrity.
"The challenge for us as retailers is to invest in people, invest in great products and do the right thing no matter what is going on."