What are the legal ramifications of fulfilment innovation?
Meeting the consumer's ever-increasing demands for convenient, fast and affordable delivery is a burning issue for online retailers.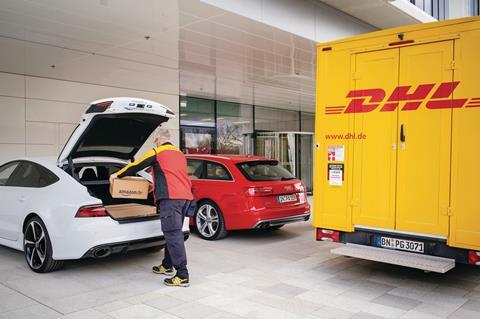 Amazon's reported plans to offer customers delivery direct to their car boots is the latest example of a retailer seeking alternatives to traditional methods. But these innovations could face legal headaches.
The Amazon scheme would use Audi's onboard software, which would allow DHL delivery staff to open a customer's car boot using a special code without the need for the vehicle's owner to be present.
Andy Brian, retail partner at law firm Gordons, comments: "Innovations such as this are fantastic, but they do throw up some legal problems which, of course, can have cost implications.
"The highly competitive nature of online retail means retailers must strike a balance between innovation, compliance and profitability, as there is increasing consumer pressure for fast delivery at little or no cost."
Taking the Amazon proposal as an example, potential legal considerations include trespass, theft of or damage to the vehicle or its contents, and loss or damage to goods.
"There is a question as to how Amazon will verify that the customer has the authority to allow it to access the vehicle, and who will be liable for any loss or damage that does occur," Brian says.
To avoid pitfalls such as these, retailers must ensure the relevant contract terms are carefully drafted.
As the popularity of online shopping grows, retailers will continue to seek innovative delivery methods. "These developments significantly benefit the industry, but innovation can come at a price," says Brian. "It is vital that retailer's processes are fully compliant with the law and keep pace with any changes."