The birth of online shopping opened up a whole new experience for shoppers – they're now accustomed to a certain level of convenience.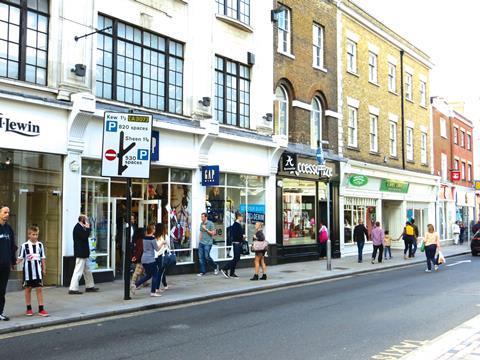 In fact, a recent Comres poll for the campaign group Open Sundays found that 72% of people believe they should be able to shop whenever is convenient to them.
"The current trading laws are outdated," says Mark Allatt, co-founder of Open Sundays. "It's the 21st century; people need an extra opportunity to shop because they work all week."
"People need an extra opportunity to shop because they work all week"

Mark Allatt, Open Sundays
The present law states that any store over 3,000 sq ft can only open for up to six hours between 10am and 6pm on a Sunday, except certain exemptions such as shops at airports and railways stations.
Allatt says: "Shoppers want more convenience, retailers want more business and workers get the option of an extra working day. It's absurd that some stores are exempt but the rest are still under restriction."
The Centre for Retail Research predicted that by 2018 an estimated 62,000 shops will close, losing 318,000 jobs in the process.
Allatt adds: "The high street needs this shot in the arm; longer opening hours mean leisure services such as restaurants can stay open later on Sundays, pumping life into high streets".
During the London 2012 Olympics, in an attempt to encourage further tourist spending, the Government suspended Sunday trading laws for eight weekends. The results for September 2012 showed an increase of 3.2% in retail compared to 1.6% the following month.