It's no secret that retailers are under increasing pressure from online competitors.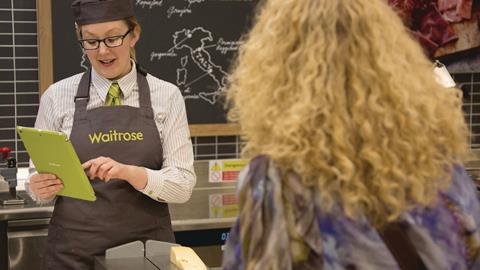 As consumers' attention is captured by the ease of online browsing and shopping, high street stores must turn to innovative technologies to deliver a better experience offline.
The huge variety of technology solutions available, however, poses a challenge in itself for retailers – how can they make their way through all the options and ensure they invest their cash in solutions or services that prove popular with customers?
The cloud can provide a valuable test ground to address this issue and help retailers migrate to new technologies without disrupting the day-to-day running of their businesses.
Marc Overton, head of merchant solutions at First Data, says: "Open platforms are ideal, allowing business owners to inject innovation into their customer service, and acquire the next big trend as an add-on, rather than committing cash to a whole new proprietary solution."
Retailers increasingly need to provide a tailored shopping experience, smooth hassle-free checkout, and on-demand stock availability as customer expectations continue to develop.
These factors can often be the difference between locking down a sale and losing out to online rivals.
Retailers need flexibility in their quest to keep up with ever-increasing customer demands and expectations.
Cloud-based technology can help, allowing retailers to customise and scale their technology to grow with their business - and hopefully, their customer base.