For ecommerce retailers, providing quality products and a streamlined user experience is half the battle when attempting to grow sales.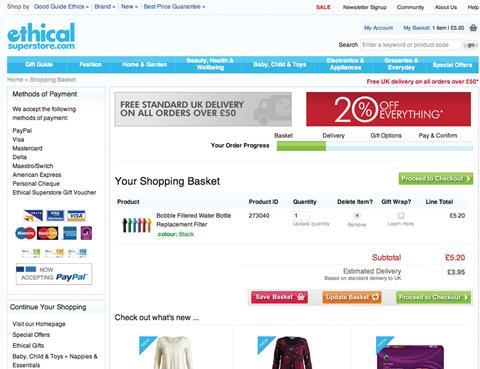 In addition, a seamless checkout process is now proving to be an essential factor in securing online sales.
Andy Redfern, founder of Ethicalsuperstore.com, a UK-based website offering fair trade, organic and eco-friendly merchandise, says combating cart abandonment is at the forefront of his business' development strategy.
He says: "Like all online retailers, we face the usual challenges of reducing the number of key strokes, the length of our sign-up process and the time spent inputting address details at the checkout.
"To tackle the latter, we work with Postcode Anywhere, an address validation software provider."
Redfern adds that as much as 60% of the site's traffic comes from smartphones or tablets, making it imperative that data entry processes work well on mobile platforms.
He says the small step of introducing a postcode finder that automatically populates the customer's address fields has paid dividends. "Since we started using an address finder, we have noticed a marked improvement in website conversions.
"Cart abandonment rates have decreased significantly to one in a hundred customers - the previous figure stood at nearly double that amount."
He adds that anything that reduces the amount of hoops a customer has to jump through enhances the user's experience and makes them far more like to complete their transaction.