Although refunding items is never an ideal situation for retailers, having a convenient returns systems for consumers can be a blessing in disguise.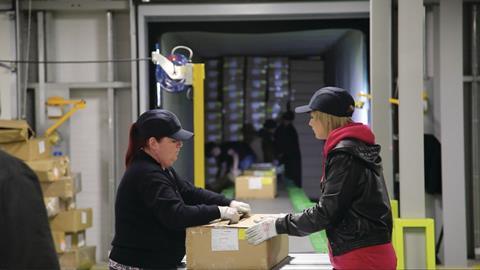 The availability of simple returns options can help keep customers loyal and boost sales.
"Letting customers return items conveniently and having mechanisms in place to maximise the chances of reselling them should be key features of every retailer's business and service strategy," says Craig Sears-Black, UK managing director of supply chain commerce solutions provider Manhattan Associates.
Retailers need to build returns into their overall inventory management. This is particularly important for online retailers. The reality is that shoppers often buy different sizes of the same item online and the lack of a convenient returns process may deter them from purchasing anything.
Retailers should have a clear process in place to reroute items to wherever the demand is and merchandise goods so they can be presented in pristine condition for reselling. They must also expedite the entire returns process so goods can be made available for purchase again as soon as possible.
If retailers can offer options to return goods through a number of channels, customers are likely to return goods more quickly. This enables the shopper to get an item exchanged or their money back in good time and the retailer to make those goods available for sale quicker.
"Being able to make inventory available straight away maximises the opportunity of achieving a full-price sale," says Sears-Black. "Managing returns quickly and effectively can boost service levels and provide a competitive edge at the same time as delivering better profit margins and increased revenue."