A perception of value and knowledge of previous promotions is enticing consumers back to retailers as they shop around for Christmas bargains, new research has found.

In a landscape that has seen mid-market retail squeezed, 44% of shoppers say that value is what inspires them to revisit retailers.
With the Bank of England forecasting consumer price inflation to surge to 2.7% in 2017, and wage growth to remain sluggish, this consumer hunger for value is only likely to grow in the near-term.
Indeed, 76% of consumers surveyed by Retail Week say that promotions earlier in the year would have been the best way for retailers to get their attention this holiday season.
This compares with 48% who say excellent delivery options and 20% who note offering a personalised shopping experience.
The UK customer is also growing increasingly curious; taking advantage of the vast amount of information at their disposal to make the most informed decision about a potential purchase.
In fact, 62% of shoppers research more before making a purchase than two years ago, according to new Mastercard data.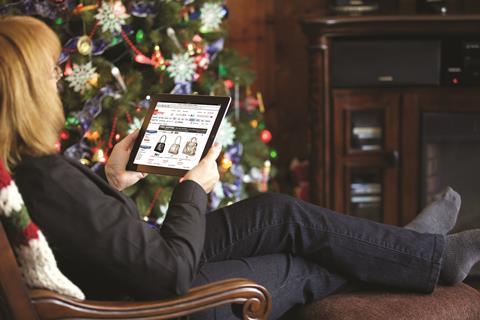 Consumers are also becoming more curious – 91% of shoppers say they shop around in multiple stores at least some of the time, and 60% research more today than two years ago.
Mobile is now a key source of information sourcing, especially around price, with Retail Week finding that this Christmas 70% of consumers intend to shop for items on their smartphone in spare moments during the day.
As part of Retail Week's Fresh Thinking for the New Year campaign, in association with Mastercard, we help shed light on today's UK shopper via a detailed study of shopper behaviour. Click here for more insight.
Sign up to Mastercard's exclusive service on helping retailers make the most of their data
By understanding how consumers define value and how they behave across channels when shopping, retailers will be better equipped to meet their needs.
How retailers can use data to better piece together how consumers are behaving while in 'shopping mode'?
What implications such behaviour has for retailers' multiple channels?
To discover more exclusive insights and bespoke data from the Fresh Thinking for the New Year campaign click here.