The EU referendum has created real uncertainty at a time when there were already significant challenges, notably from a cost perspective.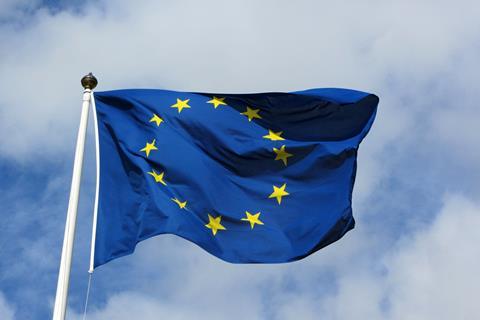 It is important for retailers to now take a step back and consider what the public decision really means for their finances.
Firstly, what are the facts? Equity markets, including in the retail sector, have been volatile since the vote but certainly nowhere near the levels of volatility we experienced during the financial crisis. Much of the focus has rightly been on the fall in value of sterling. Speculation on the significance of this currency move has been widespread, with some commentators claiming that it is a disaster for whole swathes of the retail industry, or on the other hand bullishly asserting that this is great news for exporters.
We shouldn't look to downplay the impact of a cheaper pound – it will have a major effect on many retailers, particularly in terms of the USD exchange rate, as this is the key trading currency for imports from so much of the world, including the Far East. However, we need to move away from broad-brush hyperbole that makes it even harder for the industry to navigate its way through choppy waters.
Market reality
The reality is that no two retailers are the same. An external factor, such as a falling pound, can affect companies that on the face of it look very similar in totally different ways. A retailer that imports and may be expected to suffer from sterling's weakness might be able to market their products more successfully to new markets, or a major exporter with a largely domestic supply chain that expects to benefit from the currency moves might find that economic uncertainty in the UK and overseas outweighs any perceived benefit.
"The smart retailer is calmly considering, with the support of their bank, what steps they should take to mitigate effectively some of the risks that have emerged"

Ian Gilmartin
Retailers and the organisations that support them have to react to the changing environment but they need to do it with a clear head based on the retailer's individual circumstances.
The smart retailer isn't looking to risk their company's future by gambling on predictions of where the currency markets may go next. The smart retailer is calmly considering, with the support of their bank, what steps they should take to mitigate effectively some of the risks that have emerged.
For larger retailers in particular, additional currency diversification does often have a role to play. From my discussions with SMEs, I know that they are looking for confirmation that lending will remain open to them. They should feel reassured as banks, and big banks in particular, are in a much better position to assist than they were during the financial crisis. At Barclays, just last week we reaffirmed our commitment to SME lending, and stand ready to support UK businesses.
Long-term consequences
Beyond the immediate concern of the weaker pound, there are of course plenty of long-term consequences for retail resulting from the decision to leave the EU. They include possible reduced consumer purchasing power in the event of a wider economic downturn, delays in domestic and foreign investment, the introduction of new tariffs and legislation, the removal of some barriers to trade with the rest of the world, possible tax changes in the UK, and restrictions on freedom of movement that may lead to reduced supply of workers and as a result potentially further wage inflation.
These are just a handful of examples and the extent to which these issues will crystallise isn't clear. Uncertainty is always worrying, but the simple fact is that we have to live with it. We want clarity on what the British negotiations with Europe will deliver for the retail industry, but the truth is that we may not have this clarity for some time. We want stability in the currency markets that will take foreign exchange risk off the table, but again, we might see further volatility in the coming months.
Rather than be preoccupied with things that we can't influence, as an industry – and that means all of us; retailers, finance providers, SMEs through to multinationals – we have to focus on what we can do to manage risk and deliver success in these trying times.
Ian Gilmartin is head of retail and wholesale at Barclays Corporate