1. Cinemas
Much has been written about consumers spending increasing sums on experiences rather than stuff. Unsurprisingly, many retailers have opted to introduce footfall-driving leisure experiences, such as cinemas, into their stores.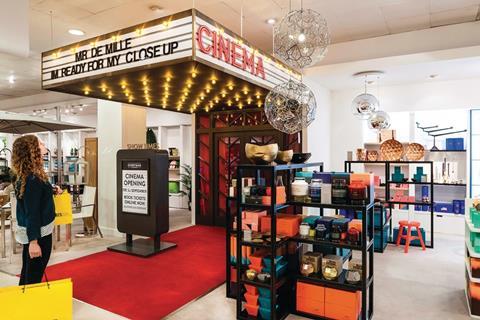 HMV started the trend by opening a Curzon cinema in its Wimbledon store back in 2009, which still trades today.
Others have followed suit. Waterstones opened a cinema in its Tottenham Court Road store, which opened in 2015, and department store Selfridges opened a pop-up 60-seater Everyman cinema in its Oxford Street store for several months between 2014 and 2015.
2. Tuition centres
As high footfall, family-friendly destinations stores can make good locations for tuition centres which could make use of unneeded space.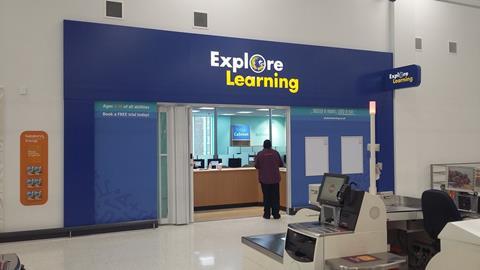 While not an excess space initiative, Sainsbury's has teamed up with education specialist Explore Learning at locations including its new Nine Elms store in Vauxhall, south London.
Explore Learning now has 120 centres altogether, and over 175,000 members have passed through its doors.
It also has a centre in Tesco's Extra store in Kingston Park, Newcastle.
There could be an opportunity for other retailers to work with such partners, especially as parents place such a high value on ensuring their children have the best education possible.
3. Gyms and sports courts
Although the trend is yet to snowball, the supermarket giants have all run their slide-rules over the idea of installing gyms in big stores.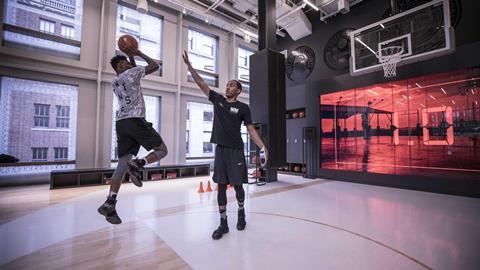 Sainsbury's, for instance, has teamed up with The Gym and Pure Gym at a clutch of locations including its Edinburgh Murrayfield store and Charlton in London.
Amid the health and wellness boom, they are popular footfall drivers that have almost certainly had a halo effect on grocery sales – and could have a similar impact in department stores.
Away from gyms, Nike has incorporated a basketball court into its SoHo store in New York where people can trail shoes and other Nike gear.
Although the court is not currently a money maker for Nike, there's no reason why retailers couldn't take inspiration from the brand.
4. Conference centres
John Lewis is not the only department store business that is considering dedicating the excess space in its stores to business collaboration.
Beales has already done it. The retailer came up with a novel way to drive footfall at its Bournemouth flagship with the launch of a conference and events centre on the top floor earlier this year.
As well as boasting views of Bournemouth town centre, the 2,500 sq ft space has capacity for over 100 guests and can be used for exhibitions or meetings.
Interested parties can book the space through Beales, giving a new twist on the sales per square foot metric as a barometer of the success of a bricks-and-mortar store.
5. Gaming arenas
Game's initiative to install pay-to-play gaming arenas in its larger stores seems to make a lot of sense.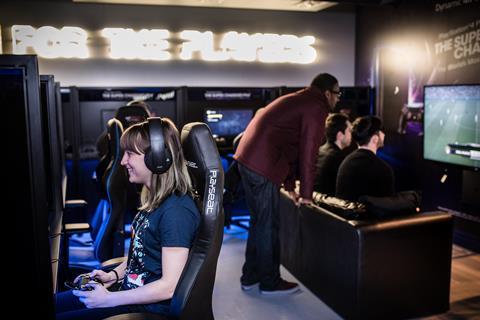 Not only is it helping the ailing retailer to diversify its offer, it's enabling it to cash in on surplus space at some of its larger stores too. But why stop there?
If supermarkets or department stores also have space to fill, perhaps they too should consider filling it with a gaming arena, where shoppers pay to enjoy the latest games on state-of-the-art consoles and kit.
Such ventures could prove profitable, as long as host stores paid attention to getting the gaming atmosphere right.
Drinks and snacks could be sold in the gaming zones too, encouraging players to stick around for longer.
It's possible this is exactly what Sport Direct's Mike Ashley had in mind when he snapped up a 26% stake in Game earlier this month.
A partnership could allow Ashley to install gaming arenas at his new Sports Direct flagships, which could drive footfall and bring the retailer one step closer to becoming, as per Ashley's ambition, the 'Selfridges of Sports'.