In an uncertain retail climate, change is the only constant, driven by shifting consumer behaviour.
National issues such as Brexit through to individual health choices are among the factors reshaping retail, Mintel's latest British Lifestyles report reveals.
Brexit stokes cost of living fears
The reality of what the UK's departure from the EU will mean is still unclear, and that lack of certainty is concerning consumers.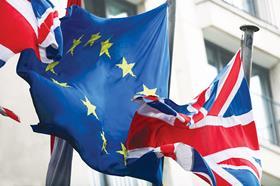 Mintel found that a rise in the number of consumers worried about how Brexit will impact their finances.
In December 2017, 51% of adults feared Brexit would have a detrimental effect on the cost of living – up from 46% in July 2016.
Even so, consumer confidence is up over a longer period: 72% of people think their financial situation is healthy or OK, compared to 66% in 2012. That contributed to total consumer spending of £1.25trn last year, an increase of 3% on 2016.
Mintel senior consumer lifestyles analyst Jack Duckett says: "The uncertainty surrounding Britain's future role outside the EU could limit any hopes of a greater increase in consumer confidence. This is perhaps already being reflected by more modest growth in consumer credit than previously and could mean more cautious consumer spending in the near future."
Eating out is less popular
A morning cappuccino or an evening meal out have become an increasingly common feature of life – certainly for city dwellers – but many consumers have been paring back their spending on eating out.
While the foodservice market, including takeaways as well as meals out, was worth £70bn last year, 33% of people said they spent less dining out in the year to January 2018 – up from 31% the previous year. Saving money was the main reason.
The in-home food market's value reached a six-year high of £82bn in 2017 as food price inflation was felt.
Less is being spent on drinking at home
More than a quarter of adults, 26%, reined in spending on alcoholic beverages for drinking at home last year. Among shoppers aged 25 to 34, the proportion rose to 34%. Health concerns and the desire to save money led to the fall.
In contrast, smoothies were in demand – up 21% as they benefited from a perceived 'health halo', according to Mintel.
The trend towards less drinking at home may bring an uptick in soft drinks generally: 63% of adults reported that they would consider fruit juice, juice drinks and smoothies as alternatives to alcohol.
Menswear and online drive fashion sales
Apparel retail is under pressure generally, but menswear is one bright spot.
A third of men aged 16 to 24 spent more on clothes and accessories over the last year and retailers are scrambling to win their custom. The knock-on from that is men have become less brand loyal – 31% buy from four or more high street retailers and 24% buy online.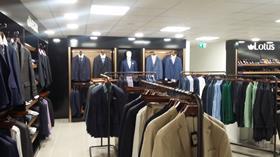 Online fashion sales in general continue to grow. They climbed 17% last year to reach £16.2 billion. The rise of m-commerce fired demand.
Sales of fragrances and body sprays to men and women inched up 0.7% to £1.48bn in 2017, reversing a 3.3% slip between 2014 and 2016.
Retailers and brands at both the higher-price and value ends of the spectrum helped power the advance, Mintel found.
At the top end, brands wooed millennials and middle-income consumers with a variety of initiatives. Missguided, for instance, sought to appeal to younger shoppers with the launch of its Babe Power fragrance last year. It reportedly sold out within three hours of its launch in The Fragrance Shop.
Other high street fashion retailers have got in on the fragrance act too. Last year, Tiffany & Co eau de parfum was launched through Debenhams stores – it was the upscale jeweller's first perfume launch in more than a decade.
UK holidays on the agenda and a foodie generation
A relatively weak pound versus the euro means consumers are likely to seek out value when they take breaks. Although cheaper European destinations are likely to be popular, and a better dollar-pound exchange rate may make long-haul destinations more attractive, holidays at home "should continue to prosper", Mintel said.
Around a quarter of people said if they won £1,000 to spend on a holiday, they would use it on one or more breaks in the UK.
Retailers have benefited from spending in locations such as seaside resorts when holidaying at home has been popular. In the aftermath of the 2008-09 recession, for example, Halfords benefited from increased sales of tents and caravanning gear as cash-strapped consumers stayed in Blighty.
The attractions of the UK were also evident in attitudes to British food, including among the young, Mintel found.
Duckett said: "While in the past the UK has often been mocked for its food culture, the British food scene has undergone a transformation over the last 10 to 15 years, with food markets and innovative restaurants creating a new generation of foodies."