After Claudio Ranieri's Leicester clinched the Premier League title, Retail Week looks at what the club's fairytale season can teach retailers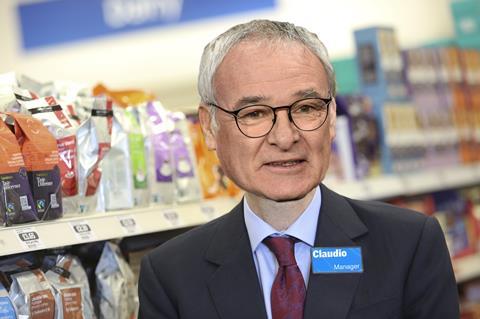 Teamwork
Perhaps the most important lesson Ranieri and his players have taught retailers is the importance of teamwork and team spirit.
Leicester's squad has consistently played at a level that is far greater than the sum of its parts. Players such as Jamie Vardy, Riyad Mahrez and N'Golo Kanté have been plucked from relative obscurity to become stand-out performers, not just at the King Power Stadium but in the entire Premier League.
But while the star trio have taken centre stage in the goal-scoring charts and awards shortlists, the supporting cast, consisting of players such as Kasper Schmeichel, Wes Morgan, Robert Huth and Danny Drinkwater, has been equally impressive, creating a strong, dependable group with the backing of a supportive boss.
There is no 'I' in the Foxes team, and no big egos to disrupt dressing room harmony. There is no one in it for personal reasons, seeking to further their career elsewhere. The players have fought for each other and their manager right from the word go last August.
Retailers are obviously made up of much larger teams, but that only serves to highlight the importance of bringing in employees with the right personal characteristics and team ethic at all levels of the business to ensure that staff are pulling in the same direction.
Just look at the Co-op. It came near to collapse as senior team members battled among themselves in early 2014. Now, with new players on board, such as Steve Murrells, and under the leadership of Richard Pennycook, it's scoring once again in grocery's Premier League.
Not taking yourself too seriously
Football, like retail, is a serious business. The zeros on the end of Ranieri's contract – and his reported £5m bonus for winning the Premier League – speak for themselves.
But the enigmatic Italian has remained refreshingly self-deprecating throughout Leicester's remarkable rise, laughing and joking with the press – often at his own expense – while rival Premier League bosses, including Arsène Wenger and Louis van Gaal, regularly struggle to crack a smile in front of the assembled media.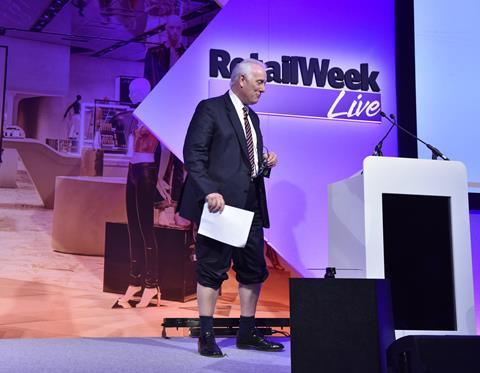 Ranieri's "dilly ding, dilly dong" impression of a ringing bell epitomised the colourful conversations he has had with journalists this season – something he jokingly followed up with a warning to hacks, telling them not to write the headline: "Ranieri is a bell."
The ability to laugh at yourself goes a long way among employees, particularly in businesses as serious as football and retail.
Walmart founder Sam Walton showed that attitude when he danced the hula on Wall Street in 1984, wearing a grass skirt, after promising staff he would do so if the retailer met its profit target.
Such antics were vital, in Walton's view, to celebrating success. He said: "Don't take yourself so seriously. Loosen up, and everybody around you will loosen up. Have fun. Show enthusiasm – always. All of this is more important, and more fun, than you think, and it really fools competition."
Leaders such as outgoing Poundland boss Jim McCarthy, Iceland founder Malcolm Walker and Carpetright chief Wilf Walsh have endeared themselves to staff, boardroom peers, investors and press with their Ranieri-esque approach – a book that other retail leaders could easily take a leaf out of.
Building momentum
'Momentum' has been a buzzword for a host of retail bosses over the past 18 months – including Tesco supremo Dave Lewis and Morrisons chief executive David Potts – and Ranieri has delivered a masterclass in how to build and sustain it.
Leicester City was staring relegation from the Premier League in the face just over 12 months ago, before a remarkable late run under Ranieri's predecessor Nigel Pearson secured the proverbial 'great escape'.
Having ended the 2014/15 campaign with seven wins from their last nine games, Ranieri entered the fray in the summer. He quickly gained the respect of his players and staff, adding a handful of new faces in a bid to capitalise on the newfound confidence and winning mentality that had been instilled within the group.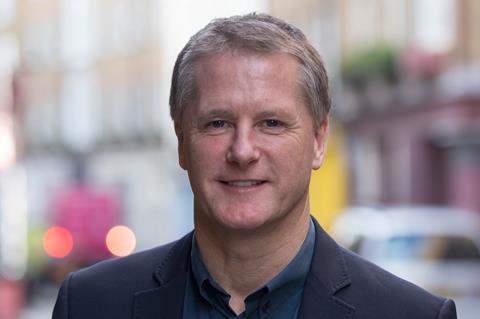 Leicester had been widely tipped for relegation and an early season wobble could easily have derailed the momentum that had been built up last April and May. But three victories and two draws from their opening five games put paid to such fears and allowed the snowball effect to continue.
Morrisons boss Potts will be taking particular note as the grocer prepares to unveil its first-quarter results this week, seeking to build on better than expected performance at Christmas.
Short-term targets, not north stars
They say a week is a long time in retail – and the same can certainly be said of football.
Throughout the nine-month season, Ranieri refused to get carried away by talk of the title, only daring to mention the possibility of capturing an unlikely Premier League crown for the first time at a press conference last month.
The Italian has stuck diligently to setting his team short-term goals, focusing solely on the next game rather than putting longer-term, loftier targets in place that are often more difficult to meet.
Publicly owned retailers face a tough task on this front, with quarterly goals to strive for on both a store by store and group-wide basis. But they often have the lingering cloud of a full-year profit expectation hanging over their heads too, with the pressure and stress that brings having the potential to blur the thinking of key decision-makers at boardroom level.
Ranieri's clever ability to break down a daunting and seemingly absurd 'north star' into smaller, obtainable targets has paved the way for Leicester to achieve the unlikeliest of end goals.
Retailers can learn a lot from that baby-steps approach, equipping their staff with the tools and confidence required to achieve short-term targets, such as growing store sales, which slowly put the pieces in place to complete the larger jigsaw of increased full-year profits.
N Brown has taken a similar approach. While the retailer, led by Angela Spindler, is pursuing a clear strategy, it has introduced what it calls "granular KPIs" against which shareholders and others can measure the progress being made.
Celebrating success
The gestures may often be small and seemingly insignificant in the grand scheme of things, but regularly celebrating success has been another driver of Leicester's success.
A pat on the back on the training ground or a "well done" from the manager can instil confidence in players – and Ranieri revealed that he often treated his players to a takeaway pizza in the dressing room after some of their more momentous wins during the campaign.
A slice of margherita here and there hardly breaks the bank, but for employees in any walk of life, knowing that their efforts are being recognised and rewarded breeds self-belief and a willingness to do everything in their power to secure further success.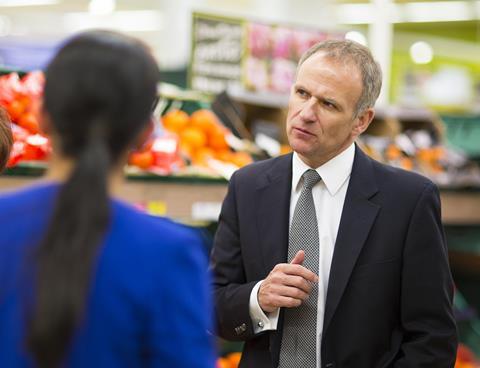 Tesco took that trait much further last month, paying all of its employees a 5% turnaround bonus after they played their part in returning the supermarket giant to full-year profit.
In a tough and turbulent retail market, finding the time and the money to celebrate even the smallest of successes can be difficult but, as Leicester City has proved, it can also lay the path for the most eye-opening of achievements.