Our Top 30 International Retailers report reveals which businesses are achieving success overseas and their international strategies.
The UK's biggest global retailers have a combined international turnover of more than £37bn, and with Brexit looming and the fragility of the pound, overseas growth looks set to be even higher up the agenda for British retailers in 2018.
Our Top 30 International Retailers report, in partnership with ChannelAdvisor and backed by Retail Week Prospect data, examines which retailers are pushing the boundaries when it comes to global expansion.
So what lessons can retailers learn from their success stories?
Lesson one: have an open mind
Fashion might be one of Britain's most successful exports, but international expansion is not restricted to any sector.
Over the past decade, Wiggle and Chain Reaction Cycles have grown to become the world's largest cycling etailers and have since also merged.
Meanwhile, The Hut Group has attained considerable overseas success across a variety of sectors, including supplements and health and beauty.
Lesson two: emphasise your heritage
Retailers including Burberry and Clarks have a British heritage that resonates particularly well with consumers in markets such as Asia and the Middle East.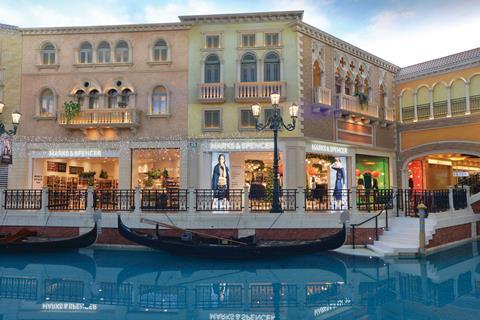 But heritage can simply mean positioning, rather than your retail brand having been around since the 19th century.
Just look at Ted Baker, which has only been around since the 1980s but has created a very distinctive brand that resonates with international shoppers.
Cath Kidston is a similar story, having only been around since 1993.
Lesson three: consider partnerships to extend online reach
The UK has the world's most developed ecommerce market, so many have entered overseas markets online.
However, there is now an increasing trend for retailers to invest in dedicated international sites – rather than selling from their main UK ones.
UK retailers are also increasingly partnering with other online platforms and marketplaces, such as Zalando, Amazon and eBay.
These partners provide access to a wealth of data and analytics, and can help if retailers have no prior experience in that market or face increased red tape and regulatory hurdles.
Lesson four: know when to cut your losses
Retailers that fail to make overseas work often misjudge local markets, or try to outwit trends under an expectation that local tastes will catch up.
Tesco, for instance, was quick to move into – and out of – the US.
While it had more than 200 Fresh & Easy stores during its peak, its focus on ready meals turned out to be a half-baked idea during the recession, and the grocer made a swift exit from the market in 2013.
Cultural differences can also play a role. B&Q failed to crack China as consumers there do not perceive DIY to be a leisure activity and would rather contract others to do these tasks for them in a market where labour is cheap.