Amid the uncertainty of a post-Brexit agreement, retailers and logistics providers are second-guessing how supply chains will need to adapt.
Putting politics to one side, as best we can with such a politically charged decision, the one thing that Brexit is unlikely to do is make supply chains easier.
Long-held relationships and processes may, or may not, be irrevocably altered and it is those importing into the country that will have to be fleet of foot in adjusting to the new reality.
"For Brexit, no one knows where the deal will land. Retailers really need flexibility and to be able to adapt quickly to whatever is decided," says Tim Wheeler, vice-president of sales at JDA.
"It could be smooth or very disruptive and there may not be a long runway between the decision and the implementation.
"At the moment the best prepared retailers are modelling the different outcomes and asking 'what does this look like for my business?' The challenge is the ability to flex systems and approach it all in 
a joined-up way."
Certainly the British Retail Consortium (BRC) has deep concerns over what Brexit may mean without additional agreements and investment to supplement a customs deal.
"To ensure supply chains are not disrupted and goods continue to reach the shelves, agreements on security, transit, haulage, drivers, VAT and other checks will be required to get systems ready for March 2019"

Helen Dickinson, BRC
In a special report it said it believes that, while the Government's position paper "rightly acknowledges the need for a strong customs agreement", it hasn't yet addressed the "significant investment required in the UK's ports, roads and infrastructure to get systems ready for Brexit day and thereafter".
It went on to say that the government also hasn't yet addressed the "suite of new agreements supplementing customs that are necessary to side-step additional red tape at ports and docks and prevent delays to goods".
"A customs union in itself won't solve the problem of delays at ports. So to ensure supply chains are not disrupted and goods continue to reach the shelves, agreements on security, transit, haulage, drivers, VAT and other checks will be required to get systems ready for March 2019," says BRC chief executive Helen Dickinson.
"We want to work with the Government to develop a system which works for consumers."
Lack of clarity
Duncan Brock, director of customer relationships at the Chartered Institute 
of Procurement & Supply, adds: "Retailers need to be able to prepare for any changes 
to the trade environment post-Brexit, but 
it is currently difficult for them to do so 
due to a lack of clarity around what the future will look like.
"More than half (51%) of UK retailers 
that use EU suppliers are looking for British replacements. However, finding a suitable alternative may be difficult and could take 
a significant amount of time."
And retailers are also starting to give 
voice to their concerns. Last month alone 
two of the country's biggest retailers 
outlined the challenges and uncertainty facing the industry.
Confirming a 53% plunge in profits for 
the first half of 2017, John Lewis chairman 
Sir Charlie Mayfield reflected: "We should 
be under no illusions. Brexit is having an effect on the economy, no question.
"It's the same for everybody and the 
main effects are sterling and confidence. Uncertainty is one of the consequences 
of this and of course businesses never like uncertainty because it makes it hard to 
plan for the future."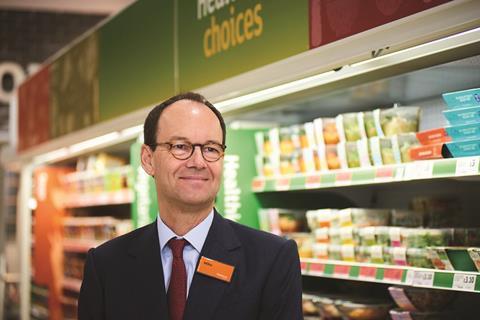 Supermarket chain Sainsbury's was even more uncompromising, warning that food could be left rotting at the border if supply chains are disrupted by customs checks once Britain leaves the EU.
Any new controls on imports and exports of food would increase costs and transport times, making it harder 
to get fresh items to customers, said chief executive Mike Coupe.
"If you take our fresh produce supply chains, for example, we put things on a lorry in Spain and it will arrive in a distribution centre somewhere in England, and it won't have gone through any border checks," he said.
"Anything that encumbers that has 
two effects: it adds cost, and it also has 
a detrimental effect on freshness – if 
you're shipping fresh produce from a long distance, even a few hours of delay can make a material impact."
Jon Sleeman, lead director EMEA logistics and industrial research at JLL, sympathises.
He says: "Obviously it's difficult to know exactly how Brexit will impact the market but it's possible that if there are some 
delays and additional checks on incoming goods, then retailers may be encouraged to hold more stock in the UK in order to iron 
out uncertainty.
"Clearly there is also the issue of even greater tightening of the available workforce if there are fewer EU nationals, plus an ageing UK workforce in general.
"That may encourage more investment in automation and robotics. It won't happen overnight but 
it may speed up the process."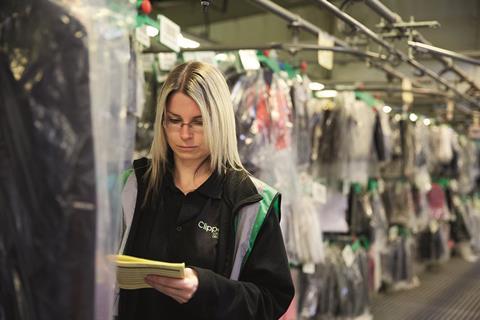 The answer may be upsizing
However, Dominic Whitfield, director, industrial and logistics at Savills, points out that retailers have always been highly skilled at finding new paths forward and believes that space requirements may go up to overcome supply chain uncertainty.
"Retail buyers are very adept at adjusting their strategies to source more cost efficiently and the likelihood is that if there are tariffs or additional costs involved retailers will start to source from new markets," he says.
"The likelihood is that 
if there are tariffs or additional costs involved retailers will source 
from new markets"

Dominic Whitfield, Savills
"That may well mean a bigger place for chilled and frozen facilities as the length of the supply chain grows. Retailers will also have to start preparing for problems if there are, for instance, port strikes and fresh food is delayed.
"It probably means that larger stocks will be held of durable goods, such 
as tinned products, to allow for any supply chain delays.
"We may see manufacturers do the same, holding more components in stock, and that could have a knock-on effect on the overall demand for industrial space, which could have a knock-on effect for retailers.
"It may well also mean a lot more traffic on the seas and that will boost ports, especially those with deep-sea channels 
that take the larger vessels.
"London Gateway and the southern ports seem most likely to benefit from this as we start trading with countries such as Israel, South American nations, even Russia."
Supplier collaborations
Wheeler says that reorganisation may also be required and suspects that retailers will need to work with their supply chain partners to navigate the complications and believes it may provide opportunities for those with the most established logistics expertise.
"We'll be seeing growing interest in smaller sites where product will be going out to customers on a constant basis"

Jonjo Lyles, BNP Paribas
"I think we may see far more collaborating with suppliers, to ensure supply," he says. "That may be through overseas relationships or local sourcing and overall this could be good news for the 3PLs [third-party logistics providers], which are very adept at dealing with the complications and challenges of importing products."
National head of industrial and logistics at BNP Paribas Jonjo Lyles, says that more flux may mean that more supply chain companies focus their attention back to multi-modal sites.
He adds: "Rail is likely to go up the agenda, with sites such as DIRFT, iPort and Stobart Park all based around using the rail network, and in part this will be propelled 
by how high up the agenda the carbon commitment is for the UK Government.
"But needless to say the 24/7 nature of home delivery means we'll be seeing growing interest in smaller sites where product will be going out to customers on a constant basis, replenished by larger distribution centres during the night, which means any sites 
with restrictive use are going to be much 
less appealing to many operators."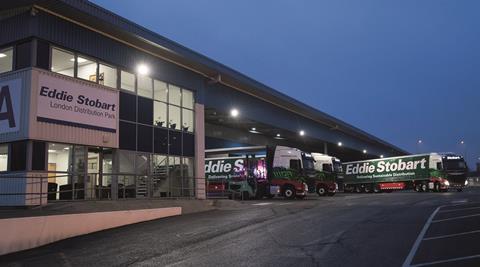 New Customs: cross-border trade post-brexit
Based on estimates from the UK Government's customs department, the BRC believes that annual customs declarations in the UK will increase from £55m to £255m after March 2019, the date set for Britain to leave the EU.
Little surprise then that the subject of tariffs, duties and non-tariff barriers has become an area of major concern.
Currently, the UK is part of the EU single market and the customs union, which means there are no tariffs, quotas or non-tariff barriers on trade with the rest of the EU.
For goods coming into the EU, a common tariff is applied, which means that these goods then pass freely between member states.
Upon exit from the EU, the UK Government has said that the UK will leave the single market and the customs union and will seek a free trade agreement (FTA) and a customs agreement with the EU.
It has set out three possible models for this: trade under World Trade Organisation (WTO) rules; an FTA; or membership of the European Economic Area (EEA).
For trade with other countries, the UK will be legally allowed 
to agree new FTAs with nations such as the US, China, Australia and India.
For some sectors the tax cost will be important as tariffs are potentially prohibitively high (for example, agriculture).
In general, average tariffs have been reducing over time and therefore it is the non-tariff barriers that could present the greater headache and the main questions for 
retailers are:
Will the supply base need to change? 
Could local suppliers save time and costs?

Should we apply for the Authorised Economic Operator (AEO) status to minimise delays at the border (the 
process for obtaining AEO status can 
take up to 15 months)?

Will the organisation need to change its warehousing capacity to continue to meet existing customer service levels?

What will the impact be on working capital and will businesses be able to adapt IT systems and processes in time?
Labour and location
The major distribution centre hubs around the UK have, not surprisingly, found themselves drawn to population centres and road and rail networks. The so-called Midlands Golden Triangle is 
the UK's dominant logistics region and concerns have already been raised about the availability of skilled staff. With many warehouse staff hailing from the EU, Brexit can only exacerbate this issue.
"One thing that is not often discussed is that not only is there a pinch point in some areas but also the workforce in the UK is ageing," says Jon Sleeman, lead director EMEA logistics and industrial research at JLL.
"The high levels of automation in some of the most sophisticated warehouses perhaps point to the concerns over labour sourcing."
JDA vice-president of sales Tim Wheeler believes that before retailers 
start to think about relocating their warehouses or developing in new areas away from the principal infrastructure, they should ensure "they are doing all they can with what they've got".
He says that the first step is to ensure that the workforce is productive and being used intelligently and flexibly, before retailers look at their real estate.
However, Kevin Mofid, a director 
in Savills' commercial research team, suggests there may be some prepared 
to compromise on location in order to ensure a stable source of staff. Locations in Yorkshire and the Northwest could be the beneficiaries, he says.
"At the moment we're still seeing retailers focus on the classic locations but the 3PLs [third-party logistics providers] – which are typically more cost-conscious – are prepared to look at alternative locations."
David Binks, partner, head of UK logistics and industrial team at advisor Cushman & Wakefield, notes that some retailers are already facing up to labour issues and says that, unsurprisingly, those with the best pay and facilities are able to attract and retain staff.
"Newer buildings with better facilities and with good pay rates are attractive for skilled workers and we are likely to see this become more important after Brexit," he says.
This feature appears in Retail Week's Industrial Warehousing supplement, out this month. Read the supplement in full here.