The supply chain sector is often a test-bed for innovation. Nicola Smith looks at how the sector is adapting and who the disruptors are.
In today's competitive marketplace where the competition is just one click away, the end-to-end customer experience offered by online and physical retailers is critical.
Delivery and returns are key parts of that experience, and mean retailers' supply chains need to run like clockwork.
However, many of their logistics are ill-equipped to meet this increased need for flexibility, speed and convenience. This shifting landscape undoubtedly presents challenges, but it also offers great opportunities for innovation and disruption.
"The biggest challenge from a supply chain perspective is the growth of ecommerce and omnichannel, and the changes this drives in retailers' operating models"

Kieran Donovan, Mountain Warehouse
Head of supply chain at Mountain Warehouse Kieran Donovan says: "The biggest challenge from a supply chain perspective is the growth of ecommerce and omnichannel, and the changes this drives in retailers' operating models.
"It is that shift away from traditional high street retailing and how you manage inventory, where you locate it, and how you fulfil all those orders from different channels."
The quest for answers is giving rise to a wealth of inventive and pioneering solutions. In late 2015, Uber launched its retail delivery service UberRUSH in San Francisco, Chicago and New York, bringing couriers together with retailers to deliver goods on-demand.
In the UK, Amazon delivered its first order using a highly automated drone in December last year, while Ocado has implemented smart technology into its Andover fulfilment centre, using robots to pick and pack groceries.
Morrisons has partnered with artificial intelligence (AI) specialist Blue Yonder, using automated data analysis to predict demand down to the individual product and store location, and reduce shelf gaps by up to 30%.
June this year also saw express delivery options launch in London. The CollectPlus collaboration teamed up with on-demand transport app Gett Delivery to enable shoppers to have return items collected and delivered to a CollectPlus collaboration point – typically an independent retailer – within an hour.
"We're looking at innovation areas such as big data, machine learning and [the] internet of Things to increase connectivity in the supply chain and transform the everyday performance of industries, services and processes"

Dean Wyatt, DHL
Tesco has also launched a one-hour delivery service, competing directly with Amazon's offering.
As retailers and logistics providers explore ways to introduce greater agility, scalability and speed into the supply chain, DHL is one player forging ahead.
"We're looking at innovation areas such as big data, machine learning and [the] internet of Things to increase connectivity in the supply chain and transform the everyday performance of industries, services and processes," says Dean Wyatt, vice-president for fashion and beauty at DHL.
"We trial these new ideas at our two innovation centres, supported by ongoing trend research and pilot projects."
He is optimistic about the sector's ability to adapt in the face of change. "We have already seen many examples of retailers adopting new technology into their supply chains, and this shows no sign of slowing down."
Retail is alive with ideas, but which innovations are already making an impact on the supply chain? We look at five key disruptors.
Flexport
"It's very difficult for 200-year-old freight forwarders to incorporate software into their archaic business models," says Jan van Casteren, vice-president for Europe at Flexport, explaining that many have grown out of mergers and acquisitions with multiple disparate software platforms.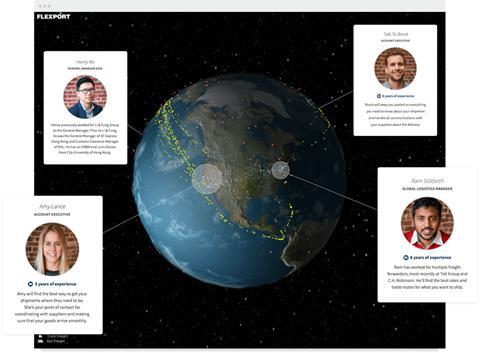 Hence the opportunity to develop a post-internet freight forwarding company, founded in 2013.
San-Francisco based Flexport uses software to co-ordinate shipping for retailers and digitise the notoriously lengthy paper trail, and counts Google Ventures among its backers.
The company's software is data driven, allowing retailers to run reports by shipment, product, invoice or container. "By holistically analysing all of a retailer's data, Flexport optimises its shipping routes and simplifies relationships with ports, truck drivers and other carriers," says van Casteren.
The technology also gives retailers real-time visibility and control of their shipments globally – from purchase order (PO) to delivery.
Customers include smart indoor security company Ring, US audio specialists JLab Audio, and health device company Qardio, which has seen its shipments increase in speed by 25-40% since working with Flexport.
InstaSupply
Designed to help suppliers manage spend, London-based InstaSupply is a real time data tracking platform that has built blockchain technology into its systems, ultimately speeding up payment for retailers.
Blockchain is a digital ledger secured by encryption that provides an immutable record of information without needing verification by a bank.
Buyers send suppliers a PO and when the supplier accepts this it is converted into a block on the chain, removing the funds from the buyer's wallet and ring-fencing it.
The funds are only 'unlocked' and transferred to the supplier's wallet when the buyer confirms the purchase as 'delivered' or 'complete'.
"We frequently see suppliers either not understanding or simply not honouring the 'legally binding' nature of a PO," says Tim Huegdon, director of InstaSupply and former senior development manager at Amazon.
"Using blockchain technology we enforce this process for the buyer so they no longer have to spend time figuring out what invoices to pay each month by comparing original POs to deliveries, and then to the resulting invoice."
Formed in 2014, with its first customer in 2015, over 9,000 companies now use InstaSupply every month, including Delice de France and Nisbit.
Stowga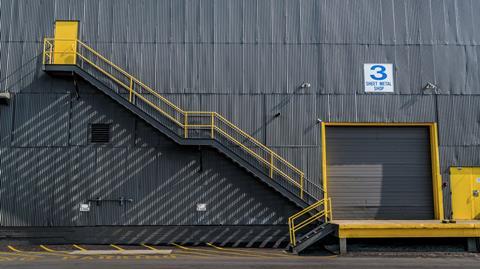 While most links in the supply chain are flexible, from shipping to haulage, warehousing is not. Until now.
"Think Tinder meets AirBnB for warehouses," says Charlie Pool, chief executive of Stowga, an online platform which matches warehouses with customers, formed in 2016.
"There is all this spare capacity in 'occupied' warehouses – capacity that is in high demand and could be put to better use.
"Stowga means retailers can either monetise their existing spare warehouse capacity, or reduce the amount of capacity they need in the future with the option to quickly take more as and when it is needed."
Retailers fill in an online request form specifying which facilities they need – such as temperature control or 24/7 security, for example – and which services they require, such as pallet provision, and the company's algorithm identifies available warehouse space that fits the bill.
Over 70% of its customers are returning businesses, from ecommerce retailers to FMCG companies, including Vimto drinks, supplements manufacturer NBTY and electronics company Pi-top.
"Every business has inherent seasonality and Stowga data suggests that every company should have at least 30% of its warehousing demand on flexible contracts, not tied up in lease," says Pool.
Brisqq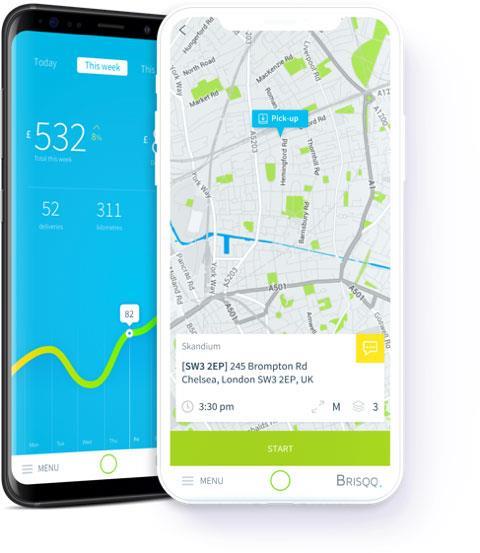 Brisqq uses 'plug and play' technology to enable retailers to offer their customers deliveries and returns from stores in precise time slots, using a crowdsourced delivery fleet.
Formed in 2015, it resembles Uber for retail deliveries. It currently operates in London, working with over 400 retailers including Heal's and Jane Packer.
The company's algorithm automatically selects the most appropriate freelance courier for each job – depending on factors such as proximity to the store and vehicle size.
Couriers use a smartphone app alongside GPS so that both retailers and customers can live-track their position.
A key part of the technology is Brisqq's demand-prediction engine. This uses algorithms and data science techniques such as deep learning and machine learning to predict which areas will be busy at which times, based on trends and patterns in real-time and historical data. It then automatically forecasts the right level of supply to meet demand.
"[The technology's] elasticity allows retailers to only pay for the capacity they need, as opposed to trying to build an in-house fleet, which would be a significant capital cost for them whilst at the same time being too rigid to cope with fluctuations in demand," says Andrew Mukerjee, chief executive at Brisqq.
SKUtrak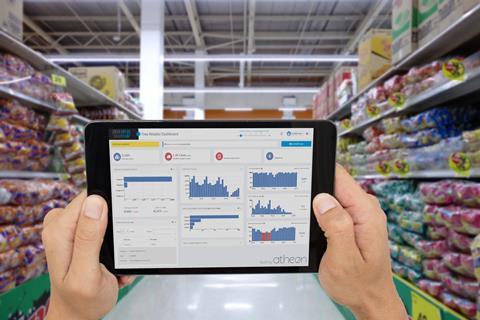 "Retailer data is not as easy to use as it should be," says Callum Harrison, SKUtrak manager at Atheon Analytics. "This is a barrier to most suppliers as they lack the skills to interpret and act upon the data and be nimble and pro-active with it."
Enter Atheon Analytics' SKUtrak platform, launched in 2015, which works with the big four's grocery retail supply chain, automatically collecting data from each retailer and presenting it in interactive dashboards.
Suppliers can download the raw data from each retailer's portal to segment and compare, as well as getting updates on sales, promotions and stock availability down to individual SKUs at store level.
"If you can see your flow-of-goods for all your products, across all your major accounts, as an FMCG business you can ensure the right product is in the right place at the right time," says Harrison. He estimates that automating the data retrieval alone saves suppliers 15 hours a week.