"The customer is no longer king. The customer is now master of the universe."
The powerful declaration of Ocado chair Lord Stuart Rose sums up how rapidly the retail sector is having to evolve in order to meet the needs of an increasingly demanding customer base.
It is no longer enough to just sell 'stuff'. Businesses have to offer additional services, combine the best of physical and digital to create seamless shopping experiences, use customer data to drive personalisation and, increasingly, do business with a social purpose.
Those were just some of the key themes to emerge at this year's World Retail Congress (WRC), as businesses from across the globe came together in Amsterdam to discuss the 'high velocity retail' world they are now operating in – and how to succeed within it.
A number of retailers fear they are failing to do that amid the rapid pace of digital transformation gripping the industry.
As research carried out by WRC and OC&C reveals, just 3% of retail chief executives thought their current business model was sustainable. Some 76% of bosses thought their models needed "fundamental change" in order to succeed.
Blending physical and digital
Since the rise of ecommerce, the changing role of bricks and mortar to complement online propositions has become a vitally important piece of that puzzle.
In the UK, a host of traditional retailers including Debenhams, Topshop owner Arcadia and Monsoon Accessorize are struggling to reconcile the cost of their unwieldy store estates and transform their shops to be relevant for the modern consumer.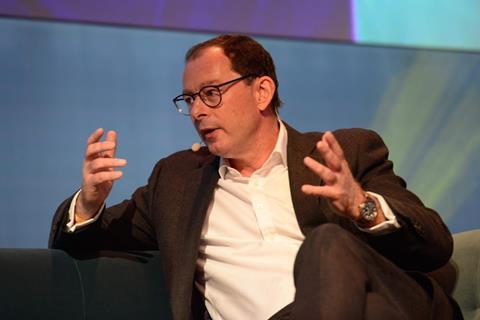 One retailer successfully navigating that path is French cosmetics giant Sephora. Its boss, Christopher de Lapuente, says there is no silver bullet to operating a truly multichannel retailer, but reckons making stores "interesting" places where customers can not just buy products, but learn about them, is crucial.
"We work very strongly on building the brand. We're not just a retailer anymore," de Lapuente says. "We focus on elevating our stores so that people find them an interesting place to come and shop.
"People always ask me: 'are stores dead?' Boring stores are dead. Exciting stores people love going to and discovering what's new [are not]. So, we have to work very hard to make sure that stores are exciting places for people to come and learn."
While trying to make each store an experience for the customer, a number of retailers, including B&Q and Ikea, are taking this a step further, amid a realisation that the size, format and location of shops also need to adapt. Once kings of out-of-town, big-box stores, both chains are pushing into city-centre locations closer to their customers.
JD.com vice president of corporate strategy and investment Chenkai Ling has put that notion at the heart of the Chinese etail titan's plan to deliver what he describes as "boundless retail".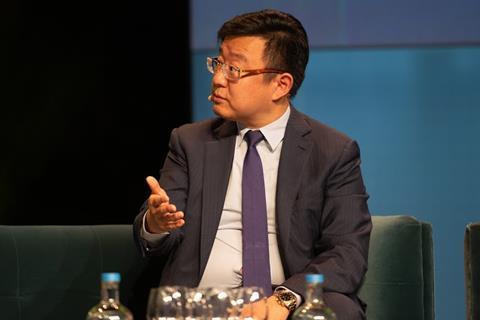 "The future of retail is more about boundless retail, so that consumers can get whatever they want, wherever they are and whenever they want it," Ling explains. "In classic retail, a consumer would go to a retailer. However, in the boundless retail sphere we're aiming to bring the retailer to the consumer.
"Going forward, there will be more and more shopping moments – conversational-based commerce, social commerce, AI-based commerce. There are a lot of shopping moments popping up, but they won't be disconnected, they will be integrated together in terms of inventory and consumers' data.
"All these shopping moments will be very smooth to the consumer so they can switch between them."
Prioritising people
Although technology and digital will help create that smooth transition across channels, retailers are adamant that people will remain vital to that customer journey.
Walmart's international boss, Judith McKenna, says the business is focusing on recruiting and upskilling staff to ensure they have the qualities required for the digital future.
The US goliath has set up hundreds of academies – one of the largest private training programmes in the world –to teach staff new skills, such as coding.
"There is an obligation on everybody to be very thoughtful and deliberate about finding people and bringing them through the organisation," McKenna says. "We are doing a lot, but there is certainly more that we can do."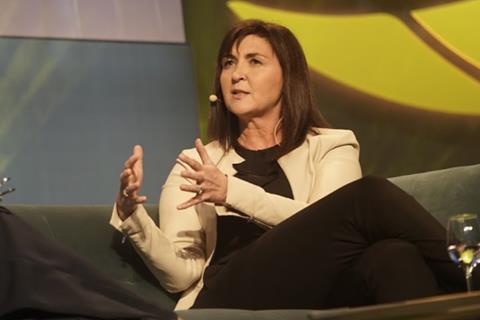 Her Walmart colleague, senior manager for AI robotics and automation Tom Faitak, says the implementation of technologies such as robots that track store inventory and clean the aisles will help the retailer free up frontline staff to do more "meaningful work" – customer-facing tasks that are not only more fulfilling for workers, but make a difference to the shopping trip.
Ikea's chief digital officer Barbara Martin Coppola agrees, suggesting that as technology gets better, it will "help us liberate staff time to be more creative and innovative". As a result, she says technology must be made to work for human beings, not the other way around.
"Technology by itself has no life, it's about having a purpose for the technology that feeds into the vision of the company and the strategy," she says. "When we do that, the benefits are incredible of what we can do and visibility of what we can imagine in a faster way than ever before."
Power of partnerships
But embracing and driving technological change is not always easy to do alone – and retailers are increasingly relinquishing control of certain areas of the business to partner with experts instead.
That need for collaboration has already played out through tech tie-ups between the likes of Amazon and Morrisons, Carrefour and Google, and Marks & Spencer and Microsoft.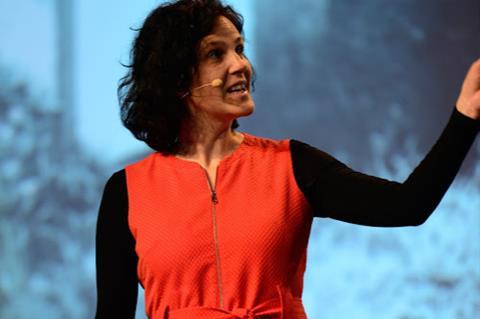 For Ling, the trend presents exciting opportunities beyond technology, particularly around the development of new products.
"The relationships between retailers and brands are already becoming closer," he suggests. "Brand owner and retailer will join together to co-create value for users. Previously, the brands just produced products and gave them to the retailer. Nowadays, because the retailer understands consumers, we are more and more involved in the creation of the product.
"We will feed brands information on what are the white spaces and what are consumers' pain points. Based on that, we can co-create products."
In order to build such relationships, retailers are having to change their internal cultures and mindsets. Walmart, which works with JD.com in China, is focusing on being a good partner as well as a good retailer to better compete with the likes of Amazon.
Other players like Next are switching away from selling purely own-brand products online to becoming more of a platform through partnerships with third-party retailers.
Zalando's key account manager for its partner programme, Belen Sienknecht, explains why the German etailer has made a similar shift. "People say that we're a retailer ourselves and ask why we're partnering with direct competitors, and I tell them it's because we don't think of ourselves as a traditional retailer anymore, but as a platform."
Sienknecht argues that Zalando now has no choice but to partner with other retailers and brands such as Adidas, Nike and Armani in order to provide its customer with access to the very best fashion through its platforms, rather than lose spend to rivals.
Partnerships are extending far beyond the customer-facing side of businesses, as retailers attempt to create 'ecosystems' to sharpen up their supply chain and fulfilment credentials.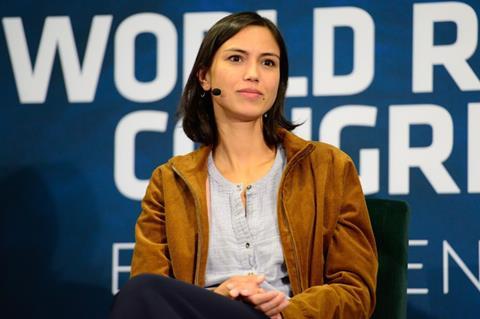 Kroger, for instance, has agreed to license Ocado's technology to take its grocery delivery proposition to the next level.
Kroger boss Rodney McMullen says: "When you look at Ocado, one of the things that we've been tremendously impressed with is the progress they continue to make.
"Everything you see, they continue to push themselves to keep getting better and better. And what they do is incredibly important – using technology to be massively efficient, from picking the order to connecting with the customer.
"It's all those things that we got so excited about and we just thought that, even if we could do it remotely as well as Ocado, it would take five or 10 years to get to where they are, not to where they are going. It made a lot more sense to partner with them."
Direct to consumer
Other businesses are taking an opposing view, partnering and wholesaling less as they seek to make a greater proposition of revenues through direct-to-consumer (DTC) sales.
International denim brand Levi's is a prime example. It established its DTC division last September, combining its ecommerce and store teams into a more integrated function.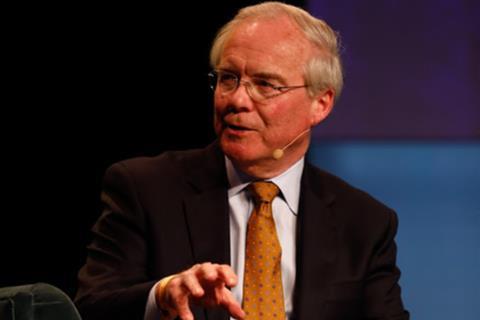 Marc Rosen, who heads up that team as president of DTC, says it has emerged as Levi's "main growth channel" – a third of its overall sales now come through its stores or online.
Rosen says the shift allows it to create more "seamless and consistent" experiences and build greater loyalty among its customer base.
"One of the advantages about the direct-to-consumer business is that 'direct' part, and the relationship that you can have with the consumer," Rosen says.
"Through direct to consumer, we can give customers what we see as the best expression of the brand – in other words, the best experience, premium merchandise, and we can tell the brand story.
"For us, that means we can have a deeper relationship with them and really understand what they want, what they are buying, what they like to wear."
Levi's is far from alone in placing a greater emphasis on DTC sales. Tech giants like Samsung and Microsoft are opening their own stores to compete with the likes of Apple in the DTC realm.
A host of cosmetics brands including Charlotte Tilbury, Mac and Morphe are increasingly favouring their own shops over department store concessions. Sportswear giants such as Nike, Adidas, New Balance and Under Armour are also increasingly driving sales through their websites and new store openings.
Could the trend of brands selling direct to consumer extend beyond the areas of fashion, technology and health and beauty, and emerge in the grocery sector?
For Steven Hamilton, Europe digital commerce director at drinks producer Diageo, the answer lies with the consumer and what they want.
"I don't rule out anything," he admits. "It really comes down to what the consumer wants and what the fulfilment capacity is in the end. If there are gaps in the market, then I'm sure there are products and companies who can fill that directly."
Social responsibility
Selling direct to consumer can ultimately build an affinity and trust with your customers but doing business with a social purpose is something the modern consumer is also increasingly alive to.
As issues such as global warming and plastic pollution become prominent issues in personal and political consciousness, retail needs to move with the times. Customers will vote with their feet and are increasingly shopping with retailers that embed a sense of social responsibility at the heart of their operations.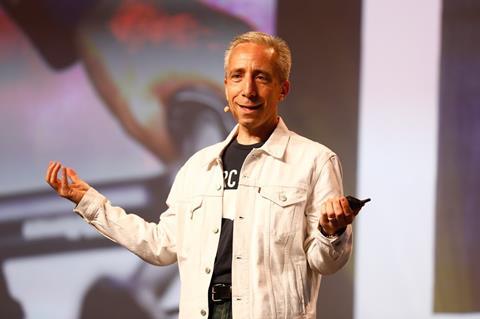 Retailers such as US clothing brand Eileen Fisher have had sustainability at the heart of their business from their very foundation.
Eileen Fisher's eponymous founder started the company with a commitment to natural fibres and timeless design. Its purpose statement is: "We grow clothes. We grow people. We grow business for good."
It even operates the Eileen Fisher Renew brand, which sells previously worn Eileen Fisher clothes, alongside clothing and home products that are made out of old garments.
The retailer's vice president of social consciousness, Amy Hall, says alongside ecommerce, Renew is one of two parts of the Eileen Fisher business that is growing sales.
In contrast, although The Body Shop is one of the best-known purpose-driven businesses in the world through its commitment to natural products, it is a position that evolved over time.
Founder Anita Roddick opened her first store in Brighton and later decided she wanted to make natural product that didn't impact the planet. When she started making a profit, she began the social campaigning that the business became renowned for.
Body Shop global customer director Elen Macaskill reveals that the business had several suitors prior to its acquisition by Brazilian cosmetics giant Natura two years ago. The buyer was ultimately chosen on because it was the only bidder that didn't want to take The Body Shop into China, where laws make animal testing compulsory.
"One of the key things about purpose, especially in a retail business, is that it helps galvanise the organisation and helps you ensure that you are all going in the right direction," Macaskill argues. "For us at The Body Shop that is key because we have over 3,500 stores, in nearly 70 countries, employing 30,000 people between us and our franchisees. That galvanising force, having everybody going in the same direction, is absolutely critical."
Although such social and environmental purpose is emerging as a key goal for retailers from Iceland and the Co-op to H&M and Asos, some are unconvinced by their efforts.
Guy Singh-Watson, founder of organic veg box delivery service Riverford, slams the efforts of some retailers' environmental efforts as "total tokenism".
"The house is on fire, and the token tiny little changes that have been talked about, the miniscule nods to the environment, aren't anywhere near good enough," he says.
Adapting business models to have a lesser impact on the environment is just one of the areas where many companies will need to move quicker if they are to thrive in a world of high velocity retail.
Selfridges' Kelly and sports giant Nike recognised at World Retail Awards
1

2

Currently reading

Analysis: How to survive the 'high velocity retail' world